Marketing is about knowing what your product or service can do to help a target market. Your marketing messages need to speak directly to the market. Child education is one of the sectors that require special attention. However, it is possible to create a digital marketing plan for a kindergarten school to attract more students to the institute.
We need to go through the concept and understand what and how to create a marketing plan. A marketing plan is a document that lays out the marketing efforts business in an upcoming period, which is usually a year.
It outlines the marketing strategy, promotional, and advertising activities planned for the period. It is necessary to consider a marketing plan so that you will be able to set your goals accordingly.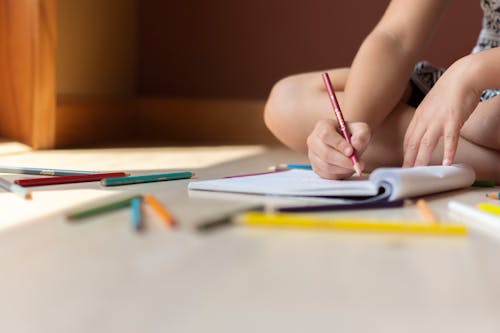 Benefits to a Marketing Plan


It also provides insights into your market, your ideal customers, and how to engage them in meaningful ways.

Some choices for marketing are email, social media, advertising, guest blogging, direct mail, publicity, and on and on. With so many marketing choices, you need a plan for determining the best course of action for your business.

An effective Marketing Plan, carefully implemented, will drive the growth of your social media.

As well as marketing for the health area, education has a different appeal, and working with kindergarten marketing focusing only on the commercial aspect tends well not to be regarded. So how to do it? Below are some tips and suggestions for children's school marketing. Check out!

How to make a kindergarten school marketing plan?

When creating a market planning, you should focus on Campaigns and strategies to enhance your institution by highlighting its strengths.
Enrollment conversion campaigns and strategies, discount pockets (through exams or raffles), and partnerships with other institutions play a role.

With that in mind, you can begin to draw up your marketing plan for the kindergarten school.


Content Marketing


Content marketing is a marketing strategy used to attract, engage, and retain an audience by creating and sharing relevant articles, videos, podcasts, and other media.
This approach establishes expertise, promotes brand awareness, and keeps your business top of mind when it is time to buy what you sell.

One of the best ways to attract your target audience to know your institution is Content Marketing.
Parents do research every day on various issues related to education and produce relevant content that meets these surveys will bring you closer to these users, who are the target audience of your institution.

The most important thing is to let parents know from what age your institute serves.

In addition to focusing on presenting aspects that answer the questions that arise when they look for an educational institution to enroll their little ones, produce content that is related to several other factors that are decisive for parents and family members, such as:
pedagogical proposal of the institution,
educational line,
enrichment activities, and more.

When it comes to content marketing for educational institutions, blogs are usually the most attractive way but bet on other formats such as:
videos, creating, for example, a YouTube channel
e-books
Educational podcasts to attract attention to your school.


A content marketing strategy for educational institutions can be linked to good SEO practices, thus, the content produced also aims to rank the institution's blog and website pages in the best positions of responses to a Google search.

Thus, the school will appear among the pages that answer frequent questions from parents and guardians, being an efficient way to increase the rate of traffic on the school's website and the contact of this audience with your institution.

Sponsored links campaigns are important elements of a marketing plan for a kindergarten school, especially in the enrollment phase.

It is possible and recommended to use ads on Google Ads, Instagram Ads, and Facebook Ads.

Create remarketing campaigns that will reach parents and guardians who have already been on your institution's website, so you reinforce your brand to those who already know and are already considering your school as an option.

Social networks

Social networks allow sharing the day-to-day of the school, its activities, the pedagogical thinking of place. It helps build a strong relationship between parents and teachers.

Also, work your social networks organically, always keeping your profiles up to date, organized and beautiful, when a potential client comes to them you need to give the right sense of professionalism and competence.

Use social media to share website links, blog and share updates from other content production platforms like YouTube and podcasts.
Be creative and also invest in lives, stories, chats between early childhood education professionals and parents, ask questions, and more.
Remember that in marketing for children's schools, the objective is to reach those responsible for the students.

Email marketing

Finally, another good tool to integrate into your marketing plan for kindergarten schools is email marketing campaigns, they are great to keep a continuous link with parents and keep them updated on news and also collect payments, and encourage re-enrollments.

Furthermore, when integrated with lead generation actions, they also work to nurture potential customers – parents of students who can enroll for the next term.

Work your campaigns in an automated and segmented way to reach each audience according to your strategy and have all these campaigns foreseen in your marketing plan to attract students. Always try to follow it, but don't let it get in the way of improvement.



Key Performance Indicators



KPIs are performance metrics that can be tracked, measured and analyzed. The truth is, out of the hundreds of indicators that you could track, there are only five that truly matter.

Here are the 5 Key Indicators of School Performance:
Student Achievement
Discipline Referrals
Attendance Rates
Graduation Rates
Teacher Satisfaction

Now, in just a moment, I'm going to share that one little known success factor that will dramatically shift all 5 key indicators in as little as one school year. But, first let's quickly discuss these five.

If you get this wrong, your time and attention are lost on inappropriate student behavior, redirection, issuing consequences, and your teachers end up burned out. But if you get this right both your teachers and students become happy together because your institute is safer and teachers feel respected.
Attendance Rates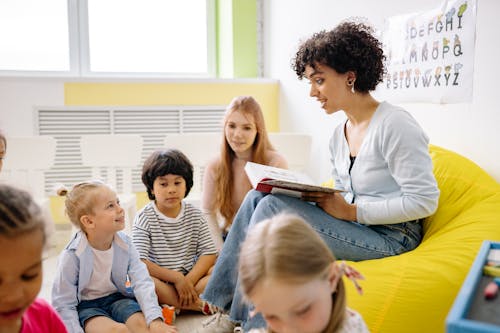 If you get this wrong, your students simply don't show up in the classroom, they're not learning, and grades plummet. But if you get this right then you at least have the CHANCE to teach students because they're in the classroom. Not to mention the fact that in many cases, funding is tied to your attendance rate!

Student Achievement
If you get this wrong, anxiety increases on your campus, students quickly lose their motivation and teachers become frustrated. But if you get it right it's celebrated on campus, throughout your community, across your boardroom, and you attain rock-star status among your peers.

Graduation Rates

If you get this wrong, your drop-out rates increase, students in your community are not prepared for post-secondary jobs and opportunities, crime in your community increases, and your area's real-estate values decrease. But if you get this right, students and parents see your institute as a place where students receive the skills they need for success in post-secondary education and most importantly, their future careers.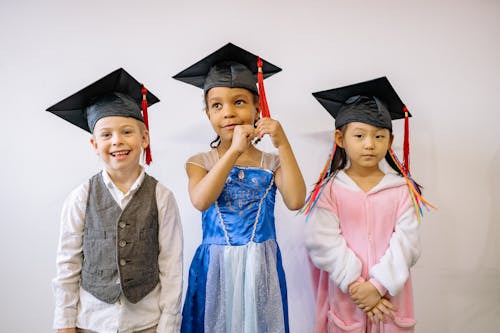 Teacher Satisfaction
ecruiting excellent teachers is like pulling teeth, your teacher retention rate decreases, and institute complaints prevail from the teacher's lounge to social media. But if you get this right your teachers are excited about opportunities to help students succeed, they see possibilities rather than problems, and they're willing to go the extra mile to innovate and take instruction beyond the classroom.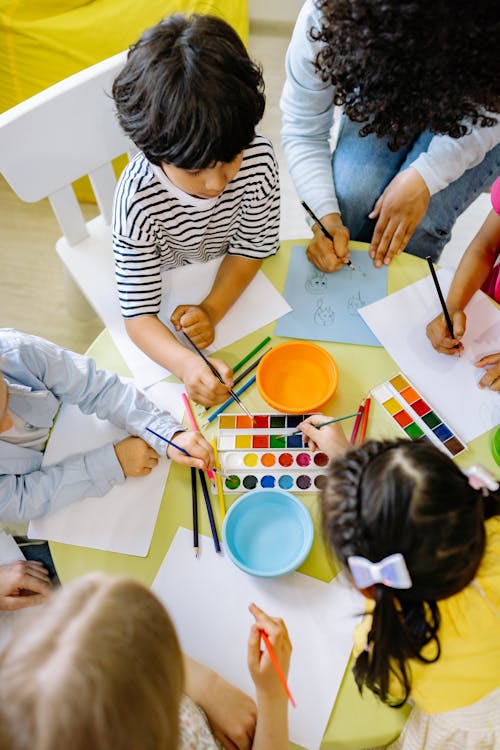 How do you improve these five indicators of high performing schools – literally in as little as ONE year?

Current thinking suggests that you can improve these indicators by using tactics like these:
passing new legislation
setting even higher standards
adding new levels of academic rigor
analyzing more data
holding teachers more accountable
even more student testing

It's a myth that you need to focus on all these little tactics. If you're focusing on 15 or 20 or 40 or 70 or 100s of different tactics, you're going to be stressed out, spread too thin, and paralyzed by data analysis. You can't possibly FOCUS on executing this many tactics and really master them.
Some people would tell you that 'one' is a dangerous number because it can't possibly be that simple.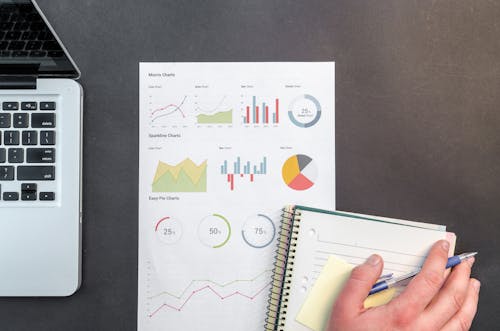 There is that ONE foundational tactic that winning schools FOCUS on that moves the dial on all 5 key performance indicators in a remarkably short period of time.

From the board member to the bus driver. Everyone needs to FOCUS on the one thing that will move the dial on these 5 Key Indicators of School Performance. It's the one thing that lays a solid foundation for everything else to follow quickly and easily.
Watch a video on how to create marketing plan https://youtu.be/4ti_uK60nLk
Within the short span of a lifetime, digital marketing will bring all your cherished dreams come reality. Digital marketing is a place where someone without much effort can make a career. Only patience is required to get your desired goals.