By Vivian To, International Institute of Digital Marketing on Tuesday July 13, 2021
Gen Z, born from the years 1997-2004 control the online and social scene in today's media. Their influence on social media is unlike any generation ever seen before, and they know how to create content that easily resonates with other young people. With the fast growing platform TikTok and trusty-old reliable Instagram, it's not difficult to start an account and to gain influence due to how easy it is to go viral and earn loyalty from a growing follower base.
Many young people have had their lives changed seemingly overnight due to how easy it is for videos to earn hundreds of thousands to millions of views in a short amount of time on TikTok. Despite this, it is seemingly impossible for older generations to connect with Gen Z, oftentimes deemed 'cheugy' (the opposite of trendy, trying too hard), and it has become a clique-like in how you either have to be Gen Z or you're simply not accepted at all and completely unwelcomed into their world of fashion, memes and modern social issues.
Gen Z is a huge market for companies to want to tailor to and to gain a following from, largely due to how loyal they are to the brands they love, and how this generation, more so than previous ones, are more materialistic than ever. So how can you market your products and brand to connect with Gen Z?
Do your research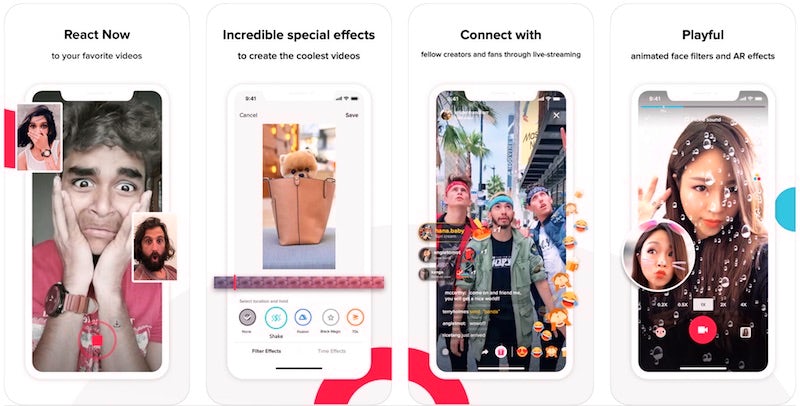 To start off, it is best to do research into current trends and viral videos floating around on social media.
Every Gen Z kid will have had access and heard of the popular feta cheese pasta, dalgona coffee and latest skincare hack, just to name a few. It is easy to do a quick google search to see what is currently trending on Gen Z media and to ride these ongoing trends while they last. Key word, while they last! These trends go in and go out quickly, so it's best to be aware of them as soon as possible and fast in order to capitalize on their popularity and demand.
Anything can go viral on social media! For example, strip LED lights, sunset lamps and scenery projectors seemingly gained popularity out of nowhere, and demand for these products skyrocketed on Amazon. This is due to Gen Z's growing interest in these easy to use and aesthetic it adds to their rooms after a couple videos went viral on the TikTok platform. If Gen Z's favourite content creator has an aesthetic looking product, you can bet that everyone will also want the same thing!
Favourite Influencers
Nearly 97% of all Gen Z use social media, and anyone can seemingly become an influencer over night, from a following of zero to a million (Addison Rae, Charli D'Amelio are two popular examples). Generation Z loves the 'tea', the gossip, the lifestyle tips and the overall hype surrounding these content creators (whether positive or negative), therefore, to have their favourite influencers rave about a product or their latest life changing favourites will 9 times out 10 have a product go viral and sell out.
To connect with Gen Z, brand deals and partnerships between companies and Gen Z content creators have become more and more common nowadays, and the go-to social media strategy to maximize outreach and gain more potential followers. Afterall, who better knows how to connect with Gen Z than Gen Z themselves?
Be aware of current social, political and environmental issues
If there is one thing Gen Z is aware of more than any other previous generation, it is the current global issues that plague our planet. Gen Z are quick to cancel and call out brands that contribute to the growing world issues. In order to truly connect with Gen Z, brands must create an image that is (authentic) and aligns with the views of young people.
For example, veganism and vegetarianism is a growing trend amongst Gen Z as more and more young people are becoming aware of the harmful effects of the meat industry on the planet. Gen Z is extremely knowledgeable on current environmental issues such as global warming, melting ice caps and the exploitation of our oceans through overfishing, and as a result, they are wanting to support sustainable and eco-friendly brands more and more due to the shared cause of fighting for our planet.
With how quickly things go viral on the internet these days, it may be a brand's worst nightmare to be called out and cancelled by millions of Gen Z social media users (who, spoiler alert, are often times truly harsh and unrelenting in their use of their platforms). Therefore, by creating a brand that takes Gen Z's concerns about current world issues into consideration is a key step into connecting with the most influential generation yet.
Next Steps
In conclusion, anyone can create content on social media, but not all content is created equally. TikTok and Instagram explore feed algorithms are seemingly random, yet it is more likely to go viral and connect with Gen Z if you are smart about riding current trends, utilizing brand deals with influencers and becoming a brand that is conscious about the current world issues of our planet.
#digital marketing #content creation #social media