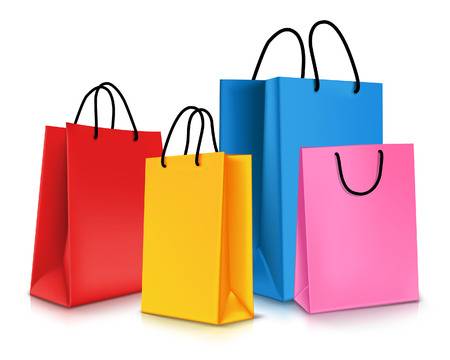 Shopping at local boutiques is always fun, and you can be assured you will never go home without a unique piece of clothing. However, running a small business can be very hard. In fact, small businesses were impacted the hardest by COVID-19 as storefronts needed to close down for long periods at a time. So, hopefully this guide can help boutique owners regain their previous success in the recovering COVID-19 world. We are now stronger, more knowledgeable, and better prepared citizens. Fashion is an escape from reality, so let's run the best boutiques!
If you are a current small boutique owner looking to boom your business, keep reading for advice on how to create a master marketing strategy.
Steps to succeed as a small boutique owner:
1- Measure your current performance
Measuring how your company is currently performing is very important as it serves as a baseline. You can use that baseline and measure it against your later performance to see if you have improved and by how much. This helps determine if your marketing campaigns and other business strategies have been successful.
Now that you have a starting ground, it is important to specify precise goals for your company. You will want to come up with both short term and long term goals based on key performance indicators (KPI's). You should have around 6-8 total goals and you can break them up into sub-goals if you would like. Short term goals should be achievable in less than a year, whereas long term goals are longer than 1 year.
Let's review some KPI's to base your goals off of:

Unique visitors per day/month – new visitors to your storefront or website
Return on investment – how profitable is your company
Click through rate on paid advertisements – what percent of people enter your website after seeing a paid advertisement
Number of sales per day/month – measurement of items sold
Lead to sale conversion rate – how many potential and likely customers actually end up purchasing
Number of qualified leads per day/moth – new potential and likely customers

Some example goals could include:

Short term; I would like to achieve these goals by the end of my first 6 months:

Reach 500 instagram followers

Does not follow a specific KPI, but will likely cause improvement in many KPI's

Increase unique visitors per month by 25%

Follows the 1st KPI and is based off of the baseline found in step 1

Turn a profit

KPI #2

Long term; I would like to achieve these goals by the end of my first year:

Reach 1000 instagram followers and do a gift card giveaway
Improve lead to sale conversion rate by 40% from baseline

KPI #5

Make at least __ sales each day

KPI #4
3- Differentiate your company
There are many, many boutiques. Why is yours different? It is important to make your company stand out so that customers are inclined to buy from you and not another boutique.
Some ways to make your company stand out include:

Selling eco-friendly clothes
Selling sustainable clothes
Selling low price clothes
Selling unique clothes
Offering fast and/or free shipping
Offering discounts or sales
Incorporating a unique customer experience or brand aesthetic
Including a free gift with purchase
Having a strong customer loyalty program

There are many more ways to make your company stand out, but make sure you capitalize on that difference and emphasize the why YOU throughout your company's social media, website, and storefront.
Just as it is important to have a unique selling position, you must still recognize that your company will have competition. Research your competition and find out their "why us" to make sure yours is not only different from theirs, but somehow better. You can research my driving around and seeking out other boutiques in your area and by googling and doing social media searches.
4- Clarify your audience
It is essential to market to a specific audience. Marketing to a wide or unspecified audience means that your customer connections will not be genuine and it will be hard to attract any customers at all.
Define your specific target customers by answering the following questions:

Who are my intended customers?
What do my customers do in their free time?

Are my customers going on walks or out to dinner?

Are my customers going to be buying online or in store?
What do my customers need to buy?

Do they need work tops, going out tops, or athletic clothes?

Why are my customers shopping?

For leisure or necessity?

An example target audience could be: undergraduate college students with trendy style who like to go out on the weekends, but are working out during the week and comfort matters to them.
5- Choose a main marketing strategy to focus on
Now that you have your goals and intended customers, you should implement marketing campaigns to achieve those goals. Focusing on 1 or 2 marketing strategies will lead to the most success. Since you can dedicate all of your attention to a few strategies, they will be very strong and impactful whereas focusing on many strategies means that each one will be weak and less prepared due to the time it takes to successfully execute each one.
Some marketing strategies include:

Content marketing
PPC
Display advertising
Email marketing
Commercials
Mobile ads
Social media marketing
Podcasts and radio advertising
Print advertising

You should choose your strategies based on your goals and intended audience. Some example strategies based on my goals and audience could be:

I would use social media marketing as my target audience is young and on many social media sites, and because I want to reach my follower goals for the short and long term.
I would use content marketing and make unique content that showcases some of the clothing items recently added to the store to improve my sales.
6- Analyze and improve marketing campaigns
Every month or so, you should analyze your store's newest numbers and make sure things are improving and you are in line to achieve your pre-stated goals. If your boutique is on the right path towards success, keep up what you are already doing. If your company is being unsuccessful, you should change your strategies.
Conclusion
In summary, the steps to create a strong marketing strategy plan are:
Identify short term and long term goals based on key performance indicators
Determine a way to make your boutique stand out from the rest and emphasize it
Identify your specific target audience
Choose a few marketing strategies that align with your audience and goals
Four steps to success! Watch your boutique go from small and overlooked to large and successful! Fashion is happiness and you will be putting smiles on many faces. Get to work!
Biography
Hi, I'm Julia Rubin. I'm currently an intern at the International Institute of Digital Marketing. I am a rising sophomore attending the University of Michigan but I grew up in Central New Jersey. When I'm not creating content for IIDM, I'm taking workout classes, playing with my dogs, traveling, or relaxing.
Email: juliarubin123@gmail.com | LinkedIn: Julia Rubin