With the current COVID-19 pandemic keeping families separated, and making it harder to move around to public spaces like restaurants, a lot of people have looked to order food more than ever.
But sometimes a burger or pizza just doesn't cut it. Sometimes you want a nice hearty meal just like your mom used to make so that you can feel closer to home. Or maybe you have a reason to celebrate and want something more traditional, or maybe all the junk food is just getting to you.
With so many Zimbabwean people living in South Africa, there is a big market of people who may be feeling any of those things.
So if you are a catering business providing traditional Zimbabwean cuisine, read on to discover the best digital marketing strategy to boost your business.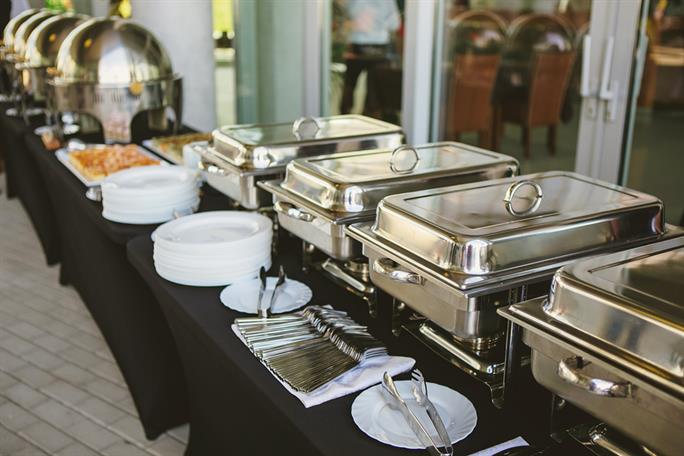 1. Analyze Your Current Business Success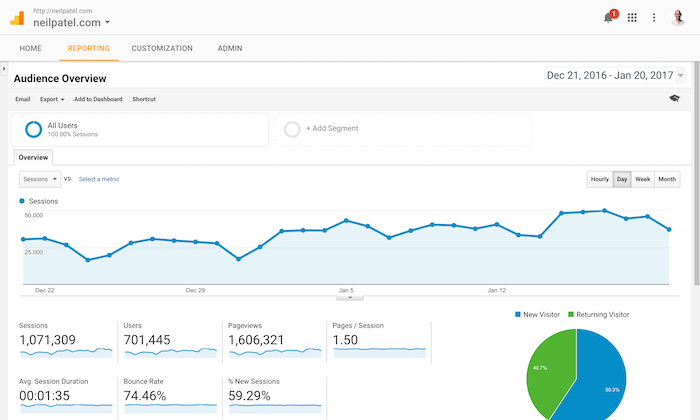 Firstly, you are going to want to observe your analytics. Doing this will allow you to measure the success of your business. Observing the current state of your business will help you determine your goals and Key Performance Indicators (KPIs) going forward.
Now, as a catering company, your main objective in digital marketing is to gain more potential customers. With social media at the forefront of digital marketing, the best way to do this would be to utilize tools such as:
If your company currently has a website you should also make use of Google Analytics.
2. Identify Your Goals
Moving on, once you have measured the current success of your business you can now begin to set out your goals. Be sure to use the SMART technique when setting your goals. Every goal, whether short term or long term, must be:
Specific
Measurable
Achievable
Realistic
Time Specific
When it comes to digital marketing, it is always best to set big goals that are still achievable rather than easy goals. This way, you can push your business to reach its potential.
3. Online Presence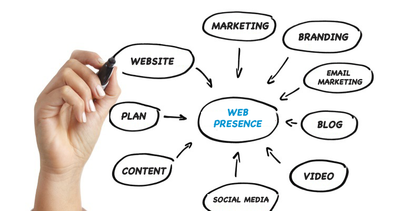 What good is it having an amazing catering business when no one knows about it? After you've laid out your goals it's time to ensure that you have a good digital fingerprint. More and more people have looked to digital platforms as a marketplace.
So if you want to get discovered, then you need to have a competitive online presence. This includes making sure your social media pages and website pages look both professional and aesthetically pleasing. Your websites must be easy to use/navigate and optimized for all devices (desktop or mobile).
Don't hesitate to learn how to do this yourself or hire a professional. Potential customers are more likely to take you seriously and engage with your page if they can see the effort put into it.
Another great tool to use for this is Google My Business which makes it a lot easier for people to find and view information about your store on Google.
4. What Separates You From The Rest?
To really hook your potential customers, you need to show them what makes you better than the competition. What is your Unique Selling Point (USP). This is the common ground between what your consumers want and what your business does really well. For a business like this you need to go deeper than the fact that the food that you're selling is traditionally Zimbabwean. When determining your UPS you need to think about:
Who your target market is
Your branding
What problem your business is solving
How you conduct your business
Analyzing these points will help you realize what distinguishes you from your competitors. A good UPS will be the main reason for customers choosing your business as well as the reason they return.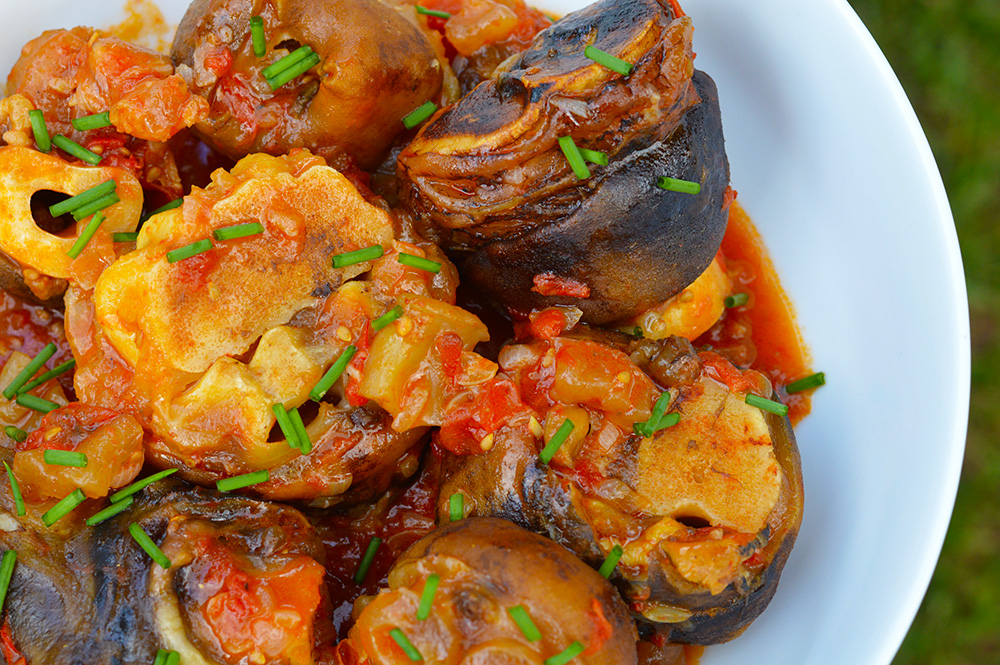 5. Research Your Competition.
Firstly, research Zimbabwean food both locally, using Google My Business, and more regionally (across South Africa) using search engines such as Google and Bing.
Pay close attention to the websites that appear at the top of the organic results page (especially the top 3 results), as they have likely already optimized their SEO and website user experience (for example, fast page loading times), which is something you will be aiming for.
The next step is to check their social media pages. Pay close attention to the type of content they are posting, as well the characteristics of their audience. This will provide valuable insights into the type of content you may want to create and the audience you are likely to attract.
Check which posts do well and which don't to give yourself an early idea of what to try and what to avoid when it comes to creating your own content.
Additionally, you may want to check which social media platforms your competitors have chosen to operate on. This will indicate which platforms will have the audience you're looking to engage with.
To get an early idea of when your audience is likely to be online, also check the times of day that your competitors post content.
6. Content.
The first step in creating content is to decide what type of content you want to produce. Do you want it to be entertaining, educational, informative or inspirational for your audience? Do you want to create a video, blog or image? This will give you a clear creative direction which will make generating content easier.
Secondly, make sure that your content provides value for your audience. If you want a piece of content to be educational, then, for example, you could write a blog that details your business's unique way of cooking Zimbabwean cuisine. This will not only provide educational value for your audience, but also entertainment value for some readers.
Thirdly, make sure your content is in alignment with your branding. You want your content to consistently reflect who you are as a business, which will make your content recognizable and unique. An easy way to do this is to include your business's name, logo and branding colors into every piece of content.
Lastly, decide if you want to produce the content yourself or outsource the work. Producing effective content regularly is time consuming, so paying a content creator to do the job for you may help you in the long run.
Some Additional Tips:
Include a call to action in each post with a link to your website. Call to actions are a great way to tell the viewer what to do next and will also bring traffic to your website.
Make sure images that display products are of high quality to attract customers and potential customers.
Use analytics to make adjustments to your content. Try to improve poor performing content and emulate great content.
7. Social Media.
Firstly, decide what social media platform(s) you want to post on. Each platform has it's benefits and limitations and are best suited for particular types of content. For example, Instagram is great for images, while YouTube is excellent for video content. You also need to know where your customer base is likely to reside (research your competition to get an idea of this).
As a general rule when starting out, try and hone in on one or two social media platforms. That being, the ones that suit your content format and where your customer base resides. This way, you won't be over extended across too many channels, which can lead to poor content or inconsistent posting.
Also, try and define the tone you will use within each platform. Be consistent with your tone as it will add to your business's online identity. Keep your tone fun and engaging, as professional language is unlikely to attract an audience seeking Zimbabwean cuisine.
Furthermore, no matter the platform, don't use a salesy tone. Instead, try to engage authentically so that it feels like a relationship between company and customer. This also means replying to comments, liking posts and just generally staying active with your customer base.
Finally, post consistently and regularly. Under posting, especially when an account appears inactive, will lead to people loosing interest in your brand.
Some Additional Tips:
Use a social media scheduler like Heropost to help you with posting. These platforms allow you to post your content weeks or months in advance, which will allow you to plan your content accordingly and save much needed time.
Decide if you're willing to invest in paid advertising. Facebook, for example, has excellent promotional opportunities to target your exact audience type. You could, for example, target people who follow Zimbabwean food pages within your local geographic area.
Use hashtags. For every post, use industry relevant and up to date hashtags. Doing regular research into what hashtags are trending in your industry will help keep your content fresh and relevant.
Again, decide if you want to do the work yourself or outsource the work to social media marketers. This will save you time and perhaps improve the quality and consistency of your posts. paysafecard السعودية
8. Tips to Improve Your SEO.
Do keyword research. To help with deciding on keywords, research the keywords people are searching for by using sites such as answerthepublic.com.
Optimize your website. Make sure you have easy to use website navigation, a mobile friendly site and fast page loading times. Search engines reward websites that provide visitors with a good user experience, so make sure your website is easy to use.
Create fresh content. Good content may get your business mentioned by other sites. For example, a food review site could write a blog that mentions some of your dishes with a link to your website/social media. This is known as organic link building and is highly favored by search engines.
Set up a local directory on Google My Business (with links to your website). Google will recognize this and it will add to your SEO ranking.
Make use of email marketing. Emails from companies usually contain links to products and content found on their website, which, if clicked on, help their SEO.
Review your keywords regularly. Keep up to date with changes in your industry and changes in your business in order to stay relevant and maintain or improve your SEO ranking. أصل لعبة الدومينو
Short Description of Author
Hey! I'm Tinotenda Mungadzi or professionally known as Tino. I am an independent artist and intern at IIDM doing the Marketing Master Program. Since I started my journey making music I've learned more and more everyday how important marketing yourself is in the industry. It has become a passion of mine that I'm always looking to grow.
Short Description of Author
My name is Luca Bredeveldt and I'm a 25 year old digital marketer in training, qualified earth scientist and aspiring music producer. I currently live in Cape Town, South Africa and work at the International Institute of Digital Marketing™ (IIDM™). Connect with me on Linkedin: https://www.linkedin.com/in/luca-bredeveldt-851888224/