Alejandra Palma
The Canadian bakery industry involves the on-site manufacturing of baked products. These products can include but are not limited to bagels, bread, cakes, croissants, doughnuts, and pastries
Venture Description
The main focus is to bring people from Latin American countries and all around the world the opportunity to feel back home. We want to break distances and show all the colors of flags in sweet creations. 365 رياضة With a Digital marketing strategy, it is the plan to make this business the number one choice in everyone's sweet tooth.
Venture Market
This is a very small and growing market that still hasn't been strongly established, which we consider to be an opportunity for people to start trying the flavors of different cultures and popularize these products. It's needed to be knowledgeable about the industry and the products, and have discovered a need in the current market for Traditional Multicultural desserts.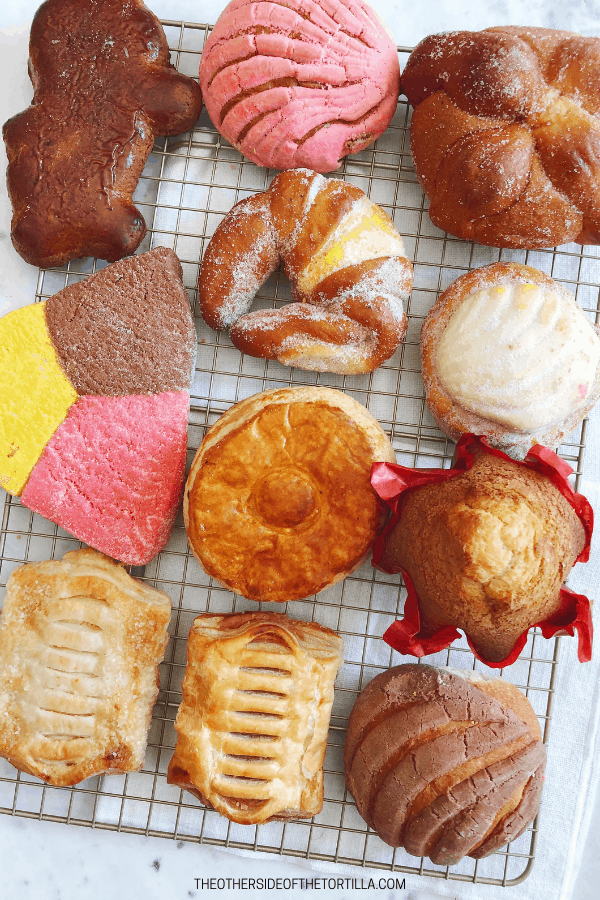 Market Opportunity
Multicultural people in Canada often struggle with finding places that remind them of home; it is highly difficult to be able to honor or remember your culture, when there's very little or no opportunity to do it. We want to bring people from Multicultural America the opportunity to feel back home.
Goals and Objectives
Short-Term:
Create a Business Website
Increase Business awareness through Social media platforms
Partner with Food delivery services platforms
Long-Term:
To bring the traditional flavors and colors of all Latin American regions to people's mouths here in Canada.
To be the number one choice for Families, couples, friends and Individuals, for Holidays and their special occasions.
To create an atmosphere where employees can learn, grow, and innovate, while holding true to the roots of traditional Multicultural recipes.
MARKET RESEARCH
Industry (Sellers) Analysis
The range of international desserts is vast, including sweet baked goods and chilled and frozen desserts of all types. Sweet baked goods include cookies, biscotti, cakes, fruit breads, and various pastries, including seasonal and tiny pastries. Desserts cater to our impulse for indulgence, such that even nutrition- and weight-conscious consumers often find themselves craving rich, fattening desserts. Thousands of marketers compete in the dessert market. They range from artisans that make and sell a single type of dessert in a single shop to large international conglomerates whose products are available in large food retailers in nearly every nation.
During the last 40 years, dramatic changes have occurred in the baking industry. Modern technology has led to increasingly large and more sophisticated production operations, which in turn have created excess production capacity in many parts of the country. At the same time, road and rail improvements have increased distribution capability. Finally, efficient new packaging systems and materials have greatly extended the "shelf life" of many bakery products.
Growth Potential
In Canada, for the period of 2018-2022, retail sales of baked goods are expected to grow by a compound annualized growth rate of 3.4%, reaching $6.6 billion (USD) in 2022, and consumption per capital expenditure on baked goods is expected to increase by a compound annualized growth rate of 2.5%, reaching $173.2.
Source: Agriculture and Agri-Food Canada. (2018). Sector Trend Analysis – Baked Goods in the United States and Canada.
Industry Trends
There are several trends that are influencing how consumers in this Industry spend their money, the main are:
1. Food Intolerances: Gluten-free is the fastest growing food intolerance category in Canada.
2. With dessert, smaller is better. People are recently opting for tinier desserts, with the same quality of flavor. It is attractive to the eye.
3. Health-consciousness: Canadians are preferring foods that contain less preservatives, less sugar and less fat. With the popularization of dozens of diets, the dessert consumption is being watched more carefully.
4. Veganism: The demand for vegan food product has highly increased during the past few years. More and more companies are adapting their products to target this large market.
Market (Buyers) Analysis
Customer Profile
Our customer profile includes everybody who enjoys a good artisanal pastry. During decades, our recipes have brought families together; we are mainly targeting Latin American and Italian families, that recognize the uniqueness and dedication in our recipes. But we also advocate that our store welcomes everybody. One of our core values are integrity and Inclusion. We´ve created a safe space for everybody to feel safe and welcomed.
Target Market Profile
The bakery market in Canada, including frozen bakery and desserts, registered total value sales of C$8.6 billion and total volume sales of 1.2 million tons in 2011. The bakery category was the second-largest segment in the total packaged food market in Canada, representing 17.6% of value sales in 2011. However, the proportional sales of this category, relative to other sub-categories, experienced a slight decline in each year over the 2006-2011 period. لعبة طاولة 31 اون لاين مجانا
Digital Marketing Strategy plan – Advertising and Promotion
SEO marketing: Beginning efforts with online advertisement projects, for example, Google AdWords and Yahoo Advertising Solutions is another helpful methodology since they let you target explicit catchphrases and areas. Since bread shops are fundamentally nearby organizations, you can decide to have your promotions apparent to just individuals in a specific city, state or district.
1. Running Instagram giveaways: To generate buzz on online platforms by increasing user engagement and brand awareness.
2. Use of Videos: Videos making the pastries and showing around the store are good for getting closer to our target market and drawing attention into the business.
3. Do reviews visible: This is one of the best bakery marketing methods involving making those good reviews more visible to those searching for them. It is recommended to visit reviews sites and read to find out what clients honestly think. Focus on feedback and use it to improve your product.
4. Keep up to date with popular hashtags: By using popular hashtags, you can get your social posts (and thus, your brand) in front of your target audience.
About the Author
Alejandra Palma Colombian Sales and Marketing graduate, who strives to develop the best strategies in Digital Marketing and its passionate about Content creation, thanks to all the help and resources of the International Institute of Digital Marketing.
References
https://sba.ubc.ca/industry-overview-bakeries-canada
https://smallbusiness.chron.com/start-fried-dough-business-2132.html
Furgison, L., O'Rourke, A., Hovet, S., Morgaine, B., & Lisa Furgison. (2019, September 10). The baker's guide to opening a successful bakery. Retrieved March 09, 2021, from https://articles.bplans.com/the-bakers-guide-to-opening-a-successful-bakery/
Marketing strategies for your bakery. (n.d.). Retrieved March 09, 2021, from https://www.webstaurantstore.com/article/309/bakery-marketing-strategies.html
Top 9 Dessert trends for 2021. (2021, January 02). Retrieved March 09, 2021, from https://timesofindia.indiatimes.com/life-style/food-news/top-9-dessert-trends-for-2021/photostory/80075831.cms
Fruit dessert market – global industry analysis, size, share, growth, trends, and forecast 2017 – 2027. (n.d.). Retrieved March 09, 2021, from https://www.transparencymarketresearch.com/fruit-dessert-market.html
Global bakery products market report and forecast 2021-2026. (n.d.). Retrieved March 09, 2021, from https://www.expertmarketresearch.com/reports/bakery-products-market#:~:text=The%20global%20bakery%20products%20market,USD%20574.05%20billion%20by%202026.&text=Europe%20currently%20represents%20the%20largest%20bakery%20products%20market.
Desserts market research. (n.d.). Retrieved March 09, 2021, from https://www.just-food.com/market-research/desserts_sid220
Dessert trends: Single and ready to mingle. (n.d.). Retrieved March 09, 2021, from https://www.canadiangrocer.com/top-stories/single-and-ready-to-mingle-43304
Retrieved January 05, 2021, from https://www.marketresearch.com/Food-Beverage-c84/Food-c167/Desserts-c486/
Industry overview: Bakeries in Canada. (n.d.). Retrieved April 15, 2021, from https://sba.ubc.ca/blog/industry-overview-bakeries-canada
Bread, baked goods, and baking INGREDIENTS channel marketing report. (n.d.). Retrieved April 15, 2021, from https://www.anythingresearch.com/Channel-Marketing/Bread-Baked-Goods-Baking-Ingredients.htm