Bakery products have become an important part of the modern way of living. And the best possible way to promote your bakery business in the modern world is by investing in a strong detailed digital marketing strategy.
As important as bakeries are in our modern world, bakeries are popping up at every corner, which means the competition is vicious and multi faceted.
It has never been more imperative to have a digital marketing strategy than it is now in order to succeed in today's times.
Especially after the covid-19 Pandemic, some places had to close down, while others lost their jobs and left them to save any extra money they have and be cautious when spending.
Which is why a digital marketing strategy is so important. The more people you reach the better.
So, What should be your plan in this digital world?
Table of Contents
Measure the current success of the business
Identify your short and long term goals
Create a Digital Presence
Unique Selling Point
Research your Competition (Very important step)
Content
Search Engine Optimization (SEO)
Social Media
Step by Step Strategy
Conclusion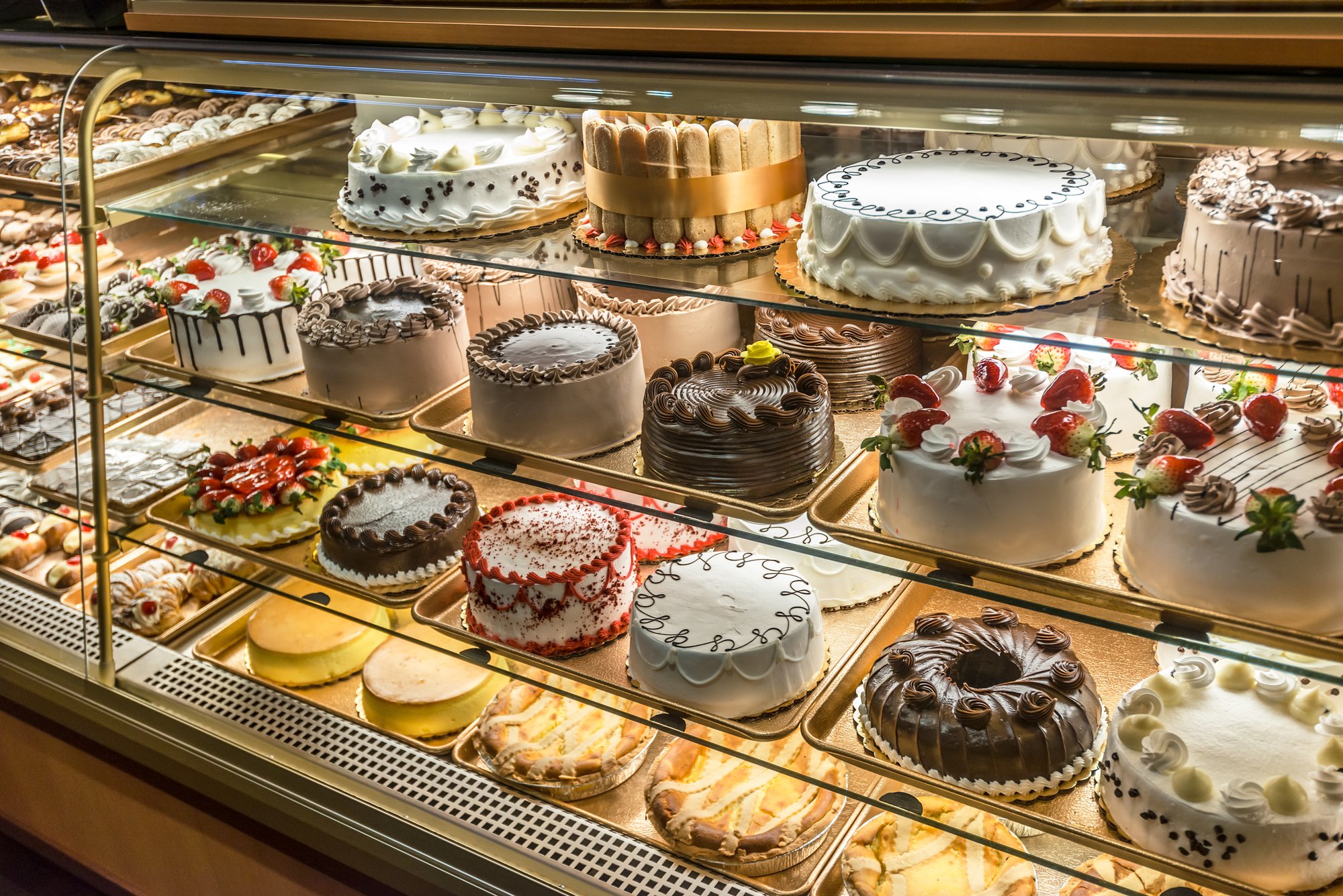 1. Measure the current success of the business
It is extremely important to build a digital marketing strategy as this will help greatly to improve your success in the future and a digital marketing strategy will guide you on the right path to attain this success.
BUT before we build a strategy we need to look at the current success of the business. If you use Social Media then there are various tools you can use to get this data.
If you use Instagram, you can use Instagram Insights.
If you use Facebook, you can use Facebook for business or Facebook Analytics.
If you use Email marketing then you can find the relevant data on the platform you use. Some email marketing tools are: HubSpot email marketing or MailChimp.
2. Identify your Short and Long term Goals
Setting your goals gives you clarity on what you want to achieve. It helps you crystallize and articulate your heart's desires and ensure that you put time, energy and effort into things that really matter in your life.
It drives you. It gives you focus. Makes you accountable and helps you achieve your potential
Short Term Goals
To be more active on social media platforms.
Within 4 months, I want 30 orders per month (cakes, biscuits, desserts, breads)
Within 5 months, I want to have 500 followers on instagram, facebook and tik tok.
Long Term Goals
Within 7 months, I want 40 orders per month
Within 9 months, I want to have 1000 followers on Instagram, facebook and tik tok.
Create a webpage and within a year start taking orders online.
When creating goals they need to be SMART goals
3. Create a Digital Presence
When you create a digital presence the main goal is to get more revenue. Competition is increasing day by day and that is why having a digital fingerprint is important. However you are not the only one doing this.
– Building a website
Having a website these days is of utter importance. Nowadays when people are looking for something they are more likely to research for it. 81% of people/ shoppers research the products they want before actually buying them.
You need a platform where they can easily find information about your business. What you sell, who you are, products, reviews and how they can contact you and where to find you.
A professional website is essential to your business becoming a success.
Tools you can use to build a website are:
GoDaddy
Wix
Google My Business Website
– Google My Business
Google my business is the most effective and easiest way to provide visibility and accessibility to your bakery. You can set it up with a few easy clicks and the best past is that it is absolutely free.
You can list your location, Contact number, trading hours, reviews, products and even give them access to your website.
Google my business is an important strategy in order to gain local customers and inform the people in your area about your bakery. Most customers research online then buy.
And google my business shows relevant results to customers.
4. Unique Selling Point
A common question is, why should I buy from your bakery? You should always have a fitting answer for that question. You need to have something that makes you stand out from the rest.
A unique selling point is essential for the marketing campaign. It is a foundation activity to assist you in achieving your strategy. A Bakery, you need to find your unique selling point and focus all your efforts on this.
Graduated from a prestigious college
Narrow your target market
Explain what products that most people need and you can fulfill with your bakery.
(Example: Special breads, Gluten free)
What is something unique that you have, that no one else has.
Have different specials everyday. That gives customers a reason to come to your bakery.
Offer a delivery service.
Focus on our branding.
5. Research your competition. (Very important step)
When you are going online, remember there are a lot of people that are already on the market before you. There can even be bakeries on the market for a long time.
And their web pages and might even be doing paid advertisements to create more revenue. It is important to research your competition as well from websites to reviews and even social media accounts.
First check locally, in the area your bakery is in. Check their profiles, reviews, products and you might find some useful important information that you can use to your advantage. You can take their weaknesses and make them your strengths to get more people to come into your bakery.
Second, check the websites of those businesses on top of the search engine results page. You need to check if the content they have uploaded is relevant or not.
Lastly, Check their social media accounts. Social media is the fastest and cheapest way to build a brand. It is also one the best ways to gain trust from potential customers. Platforms like facebook, instagram and tik tok have a lot of people on these platforms and can make it easier to connect.
6. Content
Content is King and this statement is 100% accurate. When you start your small E-Commerce you rely on online traffic to bring sales to your bakery. Social media has the potential to bring millions of views to your product and webpage.
How to build and increase my audience?
You need to bring value to social media users. Give them a reason to follow, like and share your content.
Schedule your content and be consistent.
Be active. Reply to comments and comment on other people with the same or similar interests.
Be creative and unique with your content.
Be true to your brand
Incorporate video content. (Example: show them how to make bread)
7. Search Engine Optimization (SEO)
Typically most people go to places that are near them. So it is important for your bakery to meet the needs of your customers.
You have your webpage running, established your social media accounts and you are making good content, but you need to improve your SEO.
How to improve your SEO score:
Start your own blog
Improve your webpage loading speed
Ensure your webpage is suitable for mobile users as well.
And optimize your URLs
8. Social Media
Create a social media strategy. This is just as important as your overall strategy as this is a way to interact with your audience. You can provide a lot of information to your customers and potential customers using social media.
With almost 4 billion people using social media, it is an important way of marketing.
Some tips to help your social media strategy.
Incorporate emotions when doing your content. When people can relate to your content emotionally, they are most likely to show an interest in your bakery.
9. Step by Step Strategy
Create a business website
Establish your brand – ensure your website stands out
Connect to different social networks
Google my business
Start a blog
Research your competition
Post content regularly – Post videos and recipes
Engage with your customers and have competitions to keep them interested and coming back to your bakery.
10. Conclusion
A digital marketing strategy gives you a fresh look into communication with potential and existing customers. During all the stages of a buyer's journey. You need to focus on how to add value to your customers' journeys and how to keep them happy so that they keep on returning to your bakery.
Maintain a relationship with them. By following this digital marketing strategy your bakery is going to be successful.
This digital marketing strategy is done by: Niksha Ramnath
Certified Content Marketing Master
Email: niksharamnath@gmail.com
LinkedIn: https://www.linkedin.com/in/niksha-ramnath-548a85230