The digital marketing strategy aims to help organisations to plan before entering the digital world. EcoFriend has joined other organisations to develop a better substitute for plastic shopping bags, considering the negative effects of plastics. The Company involves in the manufacturing, marketing of paper and cloth bags. The fundamental role is giving potential customers various bags based on their preferences in different shapes, colours, and designs. We will utilize some old materials such as paper, cloth, and cotton for extra hold. To decrease our expenses, the exterior bag will be of decent quality and durable. Moreover, we offer a key solution to the issue of contamination due to discarding plastic bags. With this in mind, "EcoFriend" has strong principles and high moral norms that consciously assist individuals in shopping.
Measuring Promotion and Sales Strategy
Using digital marketing, you can reach an enormous audience in a way that is both cost-effective and measurable. You can save money and reach more customers for less money than traditional marketing methods. Get to know your audience and allow them to know you personally, which can help to create brand loyalty. Moreover, before utilizing any digital marketing tools, you should know more about your personas and what platform they mainly use.
For example, Instagram is an essential and easy platform in which users tend to use the tool for different purposes. Therefore, to be successful, you would have to know more about Instagram insight. It enables its users to analyse various people actions, which can be based on demographics, engagement and audiences.
In addition, TikTok is one of the most popular social media platforms wherein you can create your channel and upload short or long videos, which are vital for your business. This tends to be very important as people are keen to know what they want to purpose and according to statistics people mostly purchase products and services based on what they see. Therefore, TikTok assists you in introducing your content to a broader audience, especially if you are targeting younger consumers.
Lastly, you should not forget Facebook as it is very convenient and easy to use. You surely need to understand Facebook campaigns and analytics; this helps you reach a larger audience globally at a cheaper rate. There, you can see how your posts are reaching people by tracking your audience and performances and see how you are engaging with them.
Identify EcoFriend Shopping Bags Goals
After evaluating your marketing analytics, it is important to set your goals and be specific when deciding on your plans and actions to know how you can achieve your goals. As a small business in the early stage, you want to start selling online; below are some examples. (*disclaimer* this is an example for explanation purposes)
Short term goals
To inform, motivate people and make efforts to impact individuals to utilise environmentally friendly products for an easier and less cumbersome everyday shopping experience.
Long term goals
To offer unique and authentic products from the commencement of the business to five years. Additionally, to penetrate different regions, countries and to expand our ecological reusable product lines like coffee cups and lunchboxes.
*Tips: be sure to analyse SMART ( specific, measurable, attainable, relevant and timely)
Target Audience and EcoFriend Shopping Bags Mission
EcoFriend company offers value products to all its customers to meet their wants and necessities, considering the most ideal approach to lessen contamination and secure the atmosphere.
Generation XYZ: Petro states (2020) that Generation Z, in particular, will spend more on sustainable and environmentally friendly products. EcoFriend also wants to establish itself among the older generations to fill the education and demand gap, simplify the step to sustainable purchasing behaviour, and offer a point of reference in the green direction.
Families and Kids: A sense of unity is specially created when families share something in common together. That is why the founders open the online store to personalize and tailor each bag to families and children who want their common interests represented on one or more bags. Whether it be a pet photo or a character from a favourite series (for this, copyrights are needed, which can be acquired for an additional cost of the bag for the used piece), everything can be personalized as desired. Plus, it is fashionable.
Convenient People: Convenience comes when assistance is provided and offered through systems and applications. EcoFriend wants to appeal especially to spontaneous and busy people who have an unplannable everyday life. Therefore, we offer the leasing system and the shopping appointment function in the application, which has been previously explained to accommodate this target group. Again, it should be mentioned that the start-up is not oriented to any particular age group, as we want to offer sustainability and convenience for all ages.
Business Risk and Sensitivity
EcoFriend Company will become one of Germany's leading recycle shopping bag producing companies. We are fully conscious that it will take the right business idea and management structure to achieve our goals. Furthermore, the founders are quite aware that there is numerous large and small scale recycle shopping bag manufacturing corporations in Germany and even in the same location we intend to locate online. In essence, when an appropriate SWOT analysis is shown for our business, we can position the company to influence the chances available to the founders, mitigate risk, and challenge our threats. Another key point to remember is that EcoFriend Company founders organised meetings to conduct a SWOT analysis and create a Business model that will support the teams reaching our business objectives and goals.
Strength: Our fundamental strength lies in the high quality of our finished eco-friendly cloth and paper bags as well as the manufacturing factory we own – the power of our squad and the art of customisation based on customer preferences. More so, we have high potential teams that are trained and experienced and staff members that can go all the way to produce top-notch products. Offering our products with leasing options and online service will attract huge customers from the first day of opening.
Weakness: Consequently, the main weakness that may affect us is that our business is new in the market where we are not well known. We do not have the financial capacity to compete with established companies in the industry. We may also not have enough cash reserve to promote our business the way we want to organise it.
Opportunities: The fact that we will be operating our business online provides us with limitless chances to trade our products to small and large businesses and to private consumers. Thusly, a plastic ban is an opportunity for customers to substitute it for eco-friendly products. Moreover, we have conducted in-depth research, enabling us to know what our potential customers will be expecting from us, thereby utilising a promotional tool to increase EcoFriend sales.
Threat: Like any other business, one of the major threats we will probably face is the economic downturn that affects purchasing and spending power. Another threat that may likely confront us is the entrant of a new potential company with identical products, existing plastic bag producers and unfavourable government rules.
Market Trends
With the upcoming awareness of the climate change problem, the people's demand for recyclable and sustainably produced products increases. If the retail bags and food boxes market wants to survive, these customer needs must be met. Moreover, there are upcoming governmental restrictions. In the middle of 2021, it is forbidden in Germany to sell single-use products which can be used for foods, e.g., plastic forks, knives, etc. (Bundesregierung Deutschland, 2020; Tagesschau, 2020)
EcoFriend meets these new market demands, and that's why we think our services and products fit perfectly into the new shaping market. Moreover, we believe that more and more products are asked to be produced ecological and sustainable. Therefore, we want to develop our business in the future and offer more and more recyclable and sustainably produced products.
Competitive Advantage
EcoFriend products are produced sustainably and are completely recyclable. They can be produced with individual pictures or the cooperate identity of the customers business. Moreover, our products are affordable even though they are recyclable and sustainably produced. In many cases, sustainable or ecological products lead to an increase in costs for many businesses. Furthermore, we will offer a brand-new leasing system for private customers. The customers do not have to buy a retail bag in the supermarket anymore; they will lease the bag when it is used. This allows the customer to save money and resources because it is cheaper and safes resources. Especially for customers who just forgot to bring their own bag to the supermarket can highly profit from it because they don't need to buy a new bag just for one time.
Enhance your unique selling point for the digital marketing plan
In the traditional market of plastic processing industry, there are many companies which are in competition to your product. ". Many of these companies are aware of the upcoming changes in this industry regarding environmental compatibility but didn't reach greater successes concerning ecological and recyclable products.
Therefore, it is vital in digital marketing planning for you to strategise on how your products or services are better than your competitors, like what makes your products different from others. For instance, constantly show how people purchasing your products are indirectly stopping environmental hazards, how it is convenient to know that they are actually using safe products.
Search Engine Optimization (SEO)
To drive traffic to your EcoFriend Shopping Bag website, you need to dive into SEO because of the following:
SEO can help enhance relationships with your audience, thereby improving the customer experience, driving more people to your site, giving you an edge over the competition, increasing more sales, more loyal customers, and enabling your business to grow.
You can decide to promote within your region or internationally, but that is if you ship worldwide or to certain countries.
Digital Marketing Strategy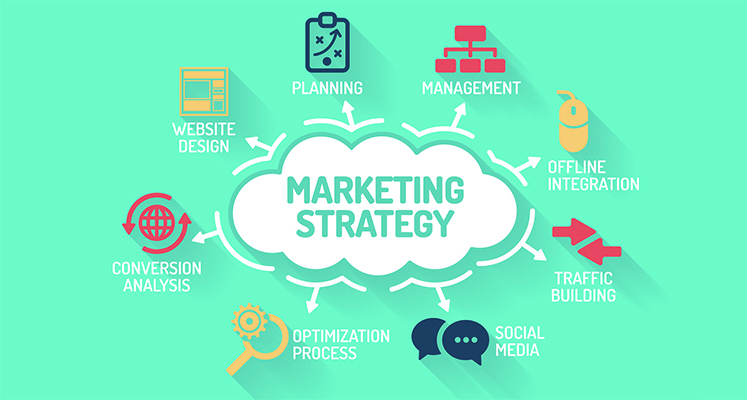 Create a website: since the business is in the early stage, it is essential to create a website that is easily accessible to people worldwide irrespective of the medium they use to reach your websites, such as Computers, Laptops, Mobile phones and Tablets.
Use Google Analytics: Web analytics is vital for your business website to grow; it will provide you with visitor data to identify what they are doing on your website, their demographics, sex and more. This way, you can then re-strategise your business to the people who mostly patronise your business. Moreover, this tool will enable you to track and better understand your customer's behaviour, user experience, online content, and more.
Google My Business: In short, this is also an important tool to use, and not only does it make your business easier to search for on Google, but it also assists in reaching potential and new clients globally. Google My Business is a free tool that enables your business listing to show up amongst other local businesses whenever people look up your business name or a related term. Your business information like phone numbers, website, address, reviews, opening hours, and more will be available on one easy screen for all customers.
Conclusion
Your digital marketing presence is related to your physical shop. It's a place where your customers can step in and learn about your products and services and if it is what purchasing. It's the place your customers or people who are interested in your products and services will find you! That's why it's essential to invest your time in a digital marketing presence that is easy to access, very informative, useful, and easy to utilise. Then again, it can be challenging to know how to put your money in digital marketing. However, there are so several things you could do which can at the same time overwhelming with different information. Moreover, taking a step back to look at what you did previously that either did not work or it is working; try to recognise or single out chances for growth, and specifically define the goals you tend to achieve in the future. This will eventually support you in building a realistic and creative digital marketing plan which will be very cost-effective. In essence, having good data and analysing them will surely support you in spending less money, which will earn you a higher return.
Written by