Content marketing is essential for a company's success, as it's the outlook of your business to clients that leaves an important first impression. Instagram and TikTok Videos, blogs, social media posts, articles, and pictures are always considered to be effective ways of catching customer's attention. The creation of them should highly reflect the core value of your business and are appealing to users on different platforms. However, sometimes our content may contradict a platform's mainstream users' appetite. Hence, engaging your content with the platform's characteristics will be essential.
But how?
Let's look at a Swedish start-up's TikTok marketing strategy to give you some hints.
Iconicli is an online platform for freelance modeling. According to its self-definition, it is "a smooth, secure, diverse, relaxed and effortless digital meeting place between models and brands, in need of models for their campaigns." Its service mainly covers giving exposure to amateur models and optimizing the booking process for clients, as many other modeling platforms do.
But unlike many other platforms and agencies, Iconicli has a mission of promoting equality, sustainability, acceptance, and diversity in the modeling industry, and challenging "toxic beauty norms" like "only a tall and thin girl can be a fashion model". The company, therefore, allows anyone to register a model profile, market their model profile and work as a model.
As a result, the nature of Iconicli determines its contents normally will tend to be inspirational, influential, educational, and sometimes even critical. These directions usually work well on Instagram (including Reels and IGTV), Facebook, and LinkedIn.
But, when it comes to TikTok, things become tricky.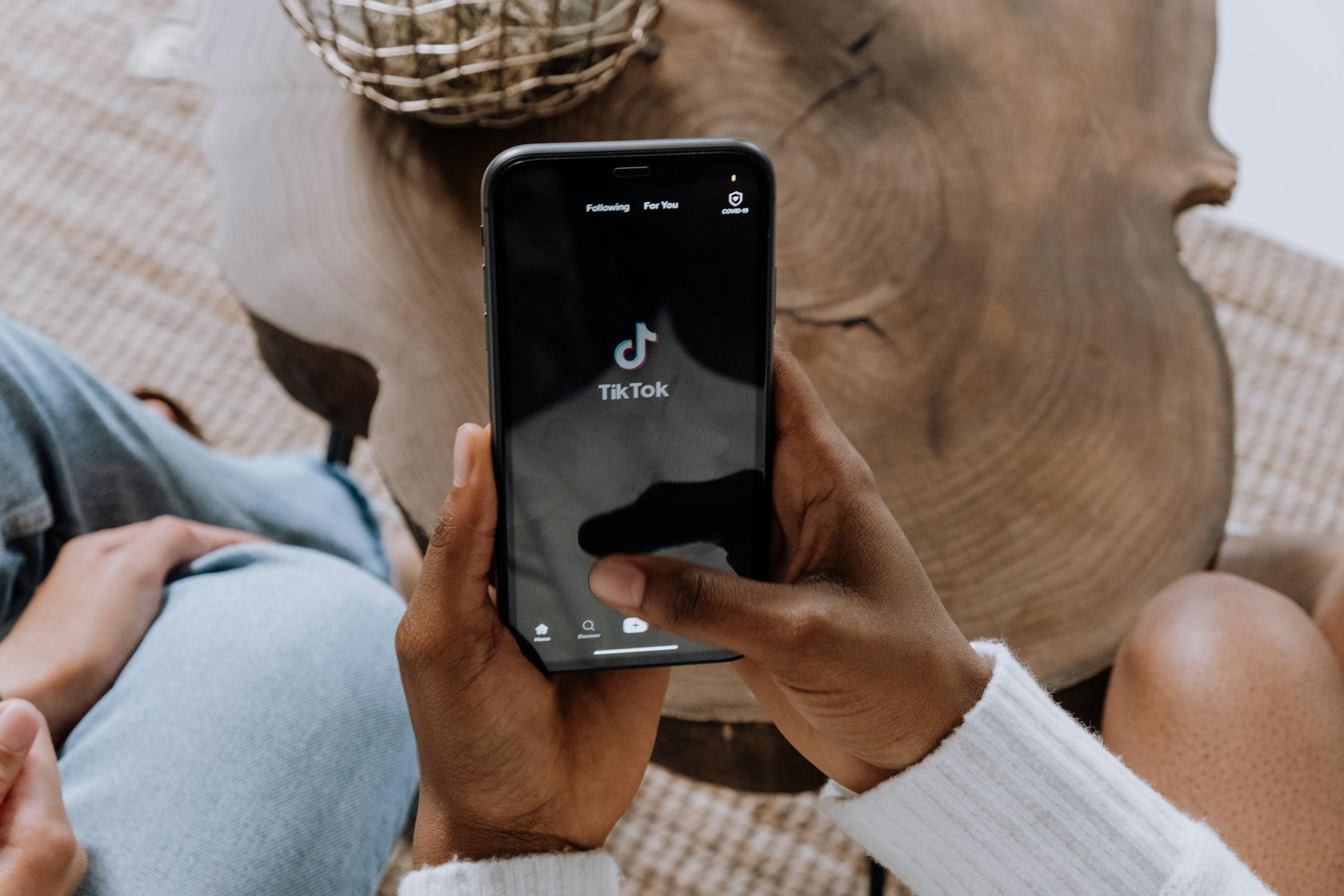 TikTok platform has become popular in recent years, for its short-form videos, from genres like dance, comedy, and education, that have a duration from fifteen seconds to three minutes. An extraordinary feature of this platform is that its majority of users are teenagers and young adults aged from 16 to 24, according to Creative-Boost's research. This determines that Tik Tok contents, in contrast to some of Instagram and Facebook contents, in general, should never be too in-depth, too influencing, and too formal. Vivacious youth users prefer to watch an exaggerated gaffe on a fashion show, rather than spend bunches of time on learning or being taught things like 'equality is important'.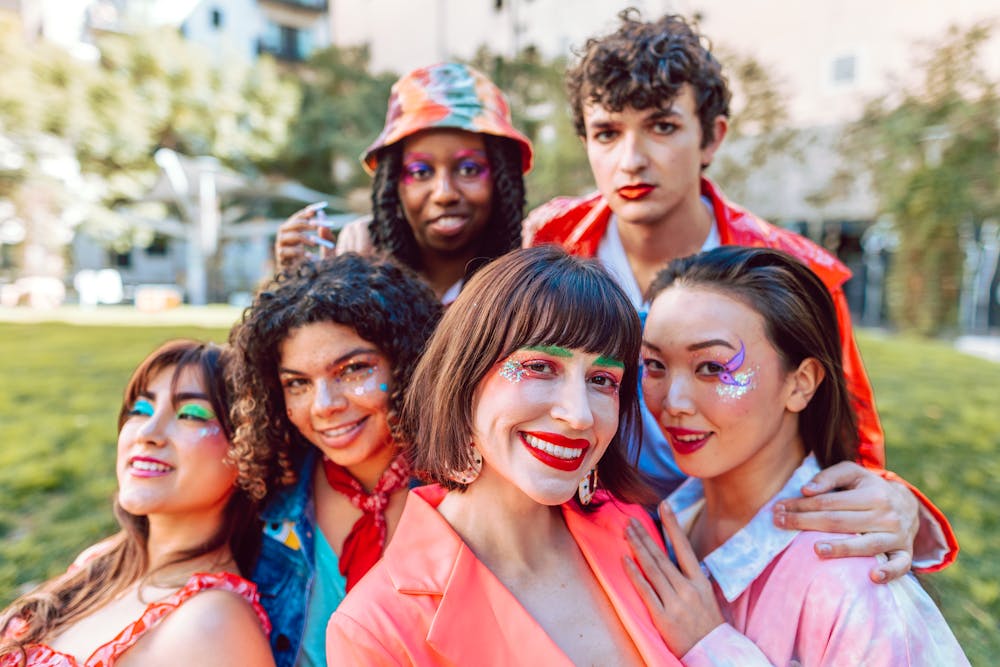 Iconicli firstly identified its potential audiences for TikTok as:
Amateurs who may be lazy and want the solution to come to them instead of making an effort.
Already a model but would like to change their agency or would like to become a freelancer.
Freelance model to seek for a platform that they can use to market themselves.
Students who have an interest in the fashion, beauty, healthy lifestyle or modeling industry or just like photo shooting and acting.
General 'TikTokers'.

For the moment, there aren't so many model agencies or freelance model platforms using TikTok, probably due to the platform's policy of discouraging modeling. Therefore, Iconicli consider this to be a huge opportunity to obtain more participants.
The company then further explored what sort of 'fashion' contents are popular on the TikTok platform. And have gained the following findings:
STYLE A SPECIFIC ITEM
This topic is about picking an item of clothing from your closet and then demonstrating a series of ways to style it. Choosing something like a blazer or mom jeans that a lot of people are likely to have in their closets, as well, can help the vlogger reach a wider audience.
The marketing division discussed the feasibility of engaging such types of videos into the company's own contents, but then came for a majority denial. It's mainly because of the start-up's mission of 'defeating toxic beauty norms'. By posing specific items, the marketing division thought it could inevitably relate the company to brands-promoting, which may involve some big brands whose mission or values are contrary with Iconicli's.
SHOW OFF A SHOPPING HAUL
This type of video, as it's been called, is normally a recording of a shopping tour. Most of these are taken from thrift stores or vintage shops. While laying all of a blogger's recent purchases out works fine, using TikTok's editing features to quickly jump between cuts of wearing new pieces can give people a more engaging sense of what they really look like and how they can potentially style them.
Still, the marketing division of Iconicli considered such types of videos could contract with brand-promoting, although could be a very popular way for increasing followers. But, the point of thrift store shopping caught the marketing division's attention. Thus, the firm set up an alternative strategy, that is to enquire about its existing registered models to do some thrift store shopping, that is sponsored by the firm. By doing so, the contents can effectively avoid specific brand-promoting, while aligning with TikTokers' interest.
CREATE A THEME-INSPIRED LOOKBOOK
It sounds a bit complicated, but actually very simple. Pick a theme, such as '70s-era style', or 'a 2000s outfit'. Vloggers can find some out-of-fashion clothes and stuff like bags or wallets, taking and wearing them again, and then post them in videos. Not only is it a fun way to look at old clothes in a new way, and recall some people's memory of 'good old times', but it's also an amazing way to connect with viewers looking to explore fresh styles of dressing.
The marketing division highly appealed to this idea and approved it to be included in the latest marketing plan.
EXPERIMENT WITH A FASHION DIY
DIY videos not only show a blogger's artistic skills but also help audiences tailoring their items to fit their style with a unique flair. Whether it's customizing an item or revamping an entire garment after a trip to the art-and-crafts store, it's all about exhibiting the blogger's creativity. This can include anything from painting a pair of shoes to bedazzling a jacket.
The marketing division agreed to engage this content since Iconicli is indeed a fashion firm, and providing tips regarding fashion and how to turn old stuff fashionable again cohere with the company's vision of sustainability. In addition, the manager suggested enquiring models who're registered on the platform to create some of these contents as well, which can enhance original creativity, and obtain more 'likes'.
For the moment, as the start-up is uncertain about its models' willingness of producing such content, the marketing division uses external interesting DIY videos, re-edit them, and post them with source labeled.
OFFER THE BEST POSES FOR PHOTOS
Aside from all of the amazing outfit ideas, content on how to pose to show off said outfits has been steadily growing on TikTok. Either in a slideshow of photos or in a carousel video, this will be a perfect opportunity to have the blogger's personality shine through.
The marketing division also considers this to be a good point and is preparing to adapt. That's because by doing so, freelance models and 'potential' freelance models can get tips on how to pose when photographing. Teenagers may be highly passionate about posing also, and it can then become a way for the company to get more freelance models.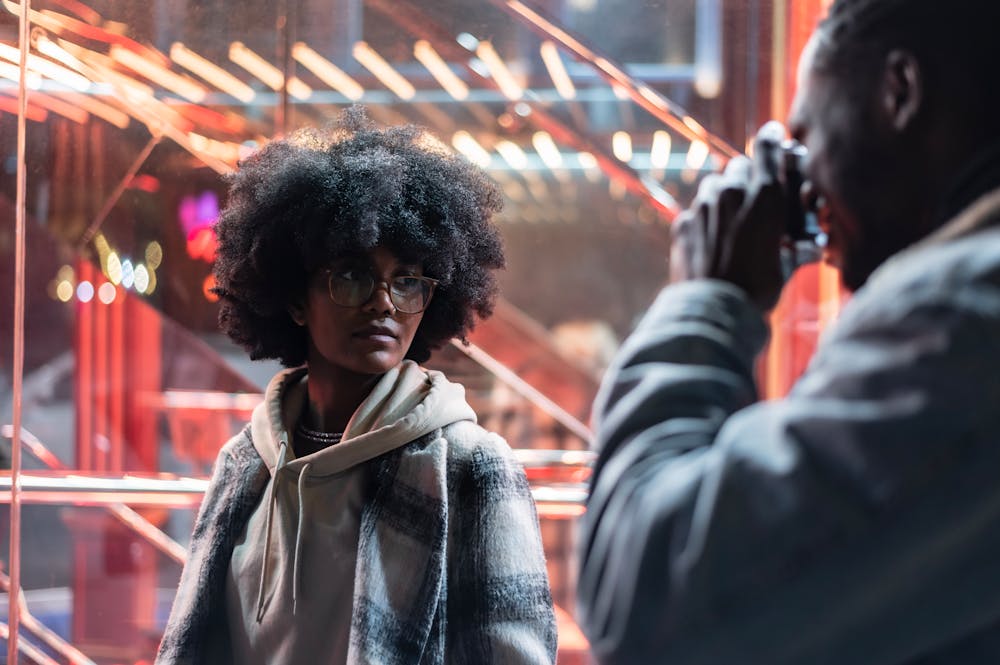 Despite learning popular content regarding fashion on TikTok, Iconicli also reviewed its previous videos published on TikTok.
The start-up found their most popular content (with 239.3K likes) is a fashion show clip:
The reason beyond such a big success is considered by the marketing division as follows:
Hot-spot music "Oh no" in 2020.
Cohere with covid-related news themes (live in a 'bubble' links to social distancing), and interesting/special/unique real fashion show.
high-count hashtag #runway #funny, #beauty, #icon, #foryourpage, combined with the company's own brand hashtag #iconicli.
Despite this exceptional one, the marketing division also identified that other most-welcomed videos are also fashion show clips, which include some funny or awkward moments like falling on the runway, good pose, or a unique cloth design:
As Iconicli calls for the transformation of the modeling and fashion industry, it created lots of inspirational videos like 'overweight curve is beautiful'. These videos have received lots of attention on Instagram, but on TikTok, seems not to work so well, as people come to Tik Tok mainly for fun, not for simply being educated. The same situation also applies to 'CTA'- videos of hiring models and promoting the company's value. The marketing division retrospected this issue and considered largely reduce the number of such types of videos on TikTok.
However, according to words from this start-up's CEO, being resilient doesn't mean 'losing ourselves'. You still need to hold your ground and stand for your interest even when the majority trend is a bit deviated. Thus, the company further raised a '9:1' concept for TikTok's content planning, which means the marketing division should optimize 'funny' contents or contents that can easily catch their attention for the 90% 'mainstream' users.
But for the remaining 10% of users who may have the strong intention to participate and become the firm's model, the marketing division of course should deliver Iconicli's values, its ambition for the industry, to inspire them. And the marketing division thinks these should be controlled, no more than those popular content themes. Besides, the division is now exploring a way to deliver such content indirectly through popular funny content, which means to combine the company's values with all funny content.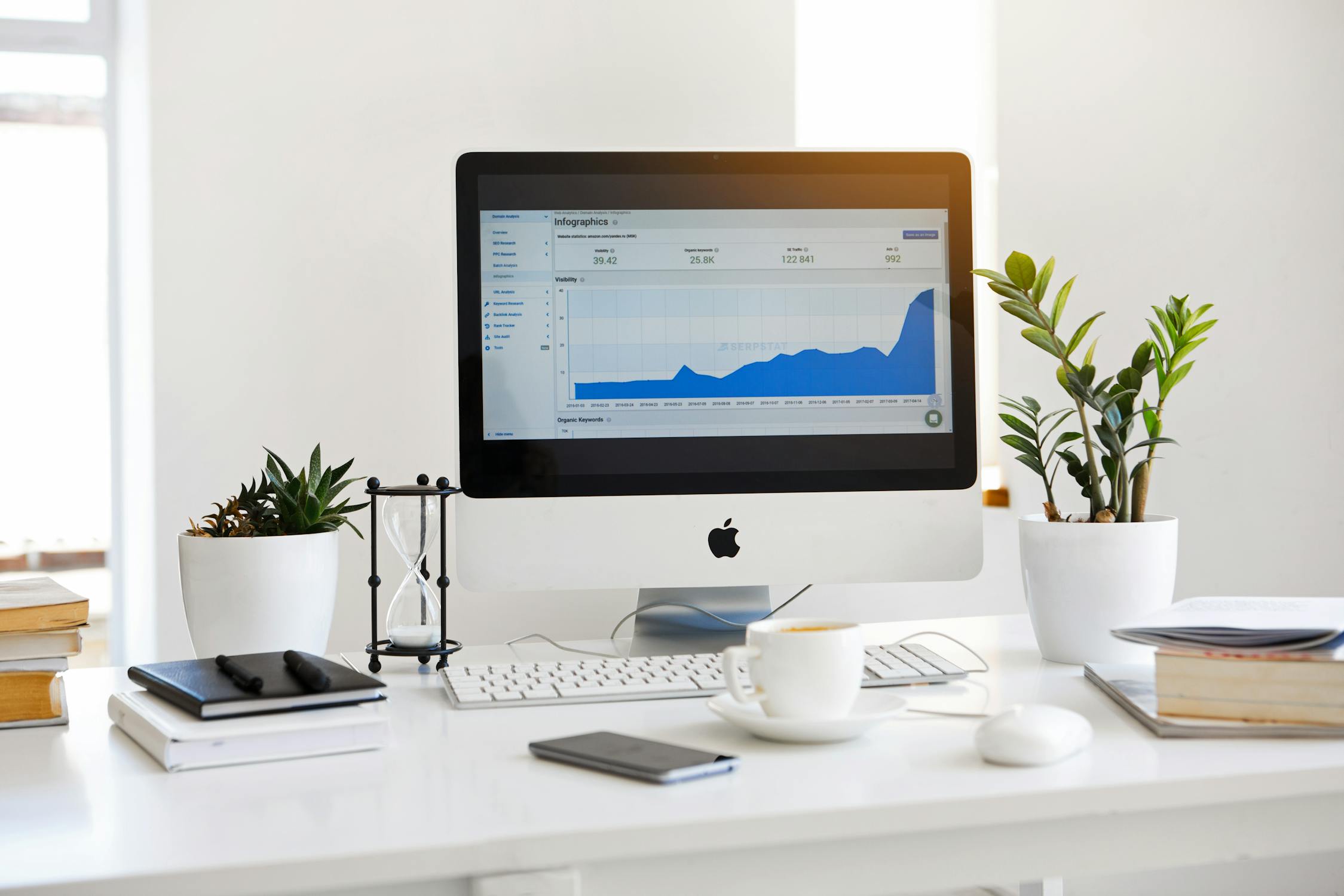 Based on the above analyses, this start-up for now designed some new themes and direction of its TikTok contents generally to be:
Funny fashion show video clips.
Fashion DIY tips.
Poses when photographing.
Thrift shopping (secondhand shopping) sponsored by Iconicli.
Theme-inspired lookbooks (90s' style look, etc).
10% CTA videos. And the company's value, mission, calling for equality, sustainability to be embedded in other 90% popular videos.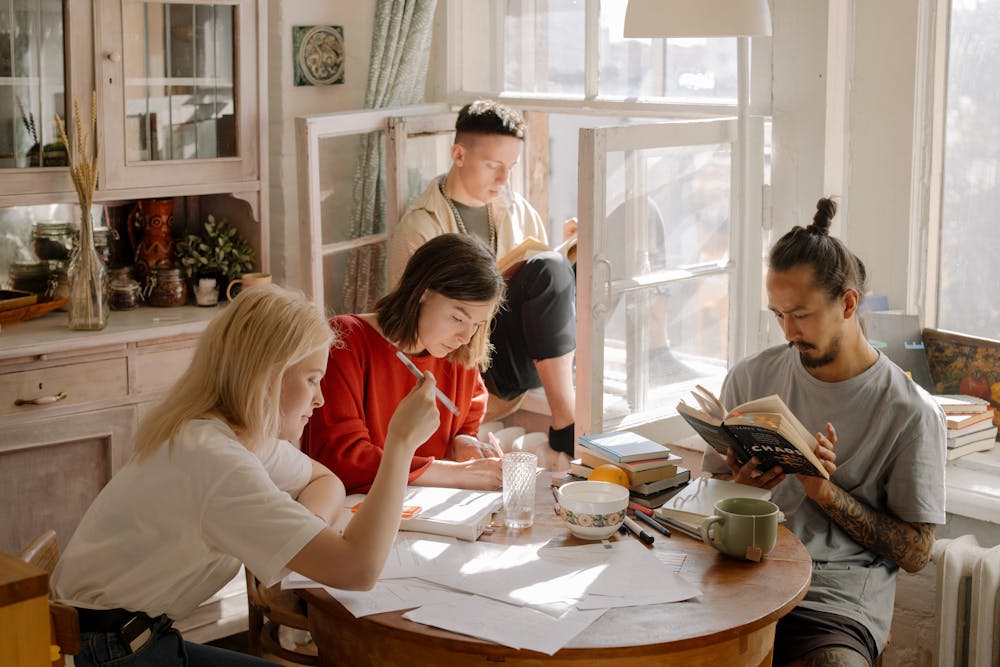 So, what should we learn from Iconicli's TikTok marketing case, in respect of adjusting your content according to the feature of the platform?
I'd like to suggest the following tips:
Always remember who you are, don't lose yourself. You should believe there will always be ways to spread your value and thoughts, no matter how boring or tedious you consider your contents are. It's absolutely unnecessary to bow down to yourself and change your ideas simply because you thought it might not be welcomed by the market.
Know who your audiences are. Different age groups or people coming from different countries and regions may have completely contrary preferences. And contents should be tailored according to their preferences.
Research what is popular, and make a balance between your content with trendy content. Actively seeking common points, and bravely adapting these points to your content.
Using analytic tools (like TikTok analytics, Google Analytics, Instagram report, etc.) to actively track the effectiveness of your content. Let data speak. This can give you a direct impression of your content's situation, let you know which are welcomed by users, and which should be changed, or removed.
Pay attention to feedback. Once there are no comments, or very negative comments toward your content, you should start thinking of the reason, and take action to improve and optimize.
By Larry (Jinyi) Liu
Digital Marketing Analyst Intern at the International Institute Of Digital Marketing™. TikTok Marketing Intern at ICONICLI. Master student at Norwegian School of Economics and Business Administration (NHH). Passionate about marketing, business analytics, and finance.