We're in the era of digitalization, where everything is becoming digitalized, from books, music, photographs……and of course, our currency.
In contrast with simply changing its physical carrier into a digital one –as what is known to be central bank digital currency, cryptocurrency largely subordinates the traditional definition of wealth deposit and payment measures.
With the assistance from blockchain technology, cryptocurrency like Bitcoin can circulate within seconds under highest confidentiality protection. The transactions are usually anonymous, and their value won't be suffered by any sort of inflation. This epochal invention is rapidly expanding nowadays, and we can see many well-known enterprises like Tesla, are actively adopting them as a new way of payments.
Traditional currencies, including central bank digital currencies, are always issued by a country's central bank.
But, cryptocurrencies are not.
They must be found through the mining process – that is to seek a nonce from which users can generate a valid block hash. These users are referred to as 'miners', whose major attention is on finding valid nonces.
After their obtaining, they'll have a demand for a 'wallet'- a platform where they can put their earned coins into, just as what they do with cash deposit in a traditional debit card.
Since most banking services don't support such activities for now, the market now has a great demand for cryptocurrency wallets, where coins can be deposited, traded and redempted.
Due to such emerging needs, large numbers of cryptocurrency platforms flooded into the public attention. However, according to Marko Saric (2018), almost 90% of crypto startups will never gain any traction.
How to manage a crypto wallet business survived, and enable it huge opportunities to succeed, becomes a key concern for many ambitious entrepreneurs.
And, of course, such achievements cannot leave without an innovative and precise digital marketing plan.
Before we go into details, we should be aware of one thing: cryptocurrency is a new thing, and its marketing can be tricky since there's not much previous lessons or experiences to learn about. Based on Comrade's summary, such difficulties are mainly considered to be:
Crypto platform sometimes have a stereotyped impression – "SCAM"
We should not deny the fact that in the early ages of bitcoin adoption, some of its usage was for illegal purposes. Even till today, on many 'dark web' sites, bitcoins are the most common payment method, for purchasing items like weapons, drugs, or criminal 'services' like human trafficking. Governments and police forces in many countries are always highly suspicious of cryptocurrency usage, and sometimes it leaves the public a bad image.
Also, due to some previous cases of scamming activities, for the moment if your cryptocurrency wallet is just a start-up, without accumulation of users and widely-spreaded good reputation, your business can be easily considered as a scam message, being reported by netizens, and then got blocked by social medias. Hence, it can be extremely important for a new cryptocurrency firm to have excellent content, videos, reviews, case studies, podcasts, articles on reputable crypto platforms and PR strategies for their social media accounts.
The cost of such online marketing campaigns can be expensive.
This is determined by the nature of this industry: dynamic, technically advanced. It requires the marketer to fully comprehend the mechanism of blockchain technology, as well as having a solid knowledge base in finance. Hiring such experts could normally result in a high administration cost.
Paid Advertising Limitations.
Social Media giants like Google, Facebook, Twitter, Instagram are becoming more harsh with cryptocurrency firms' ads, and are ​​imposing restrictions on promoting cryptocurrency startups through paid advertising, due to the 'overwhelming' reports of scam activities. For example, PPC (pay per click) and ICO (Initial Coin Offering) for cryptocurrency firms are banned on Google Ads and Facebook ads channels. The most common advertisement channel thus becomes Twitter Ads.
SEO is effective, but hard also.
Based on Comrade's study:
About 80% of SEO companies are too slow on delivering results for whatever crypto project they take on.
Another 15% use "black hat" techniques which are too risky and rarely have any long-term effect.
And only 5% of all SEO companies do have a profound understanding of how to do SEO for crypto.
Cryptocurrency market itself is unpredictable.
Cryptocurrency is volatile and subject to on-going variations. Thus, it requires extremely high on the marketing team's agility, as well as professional finance & IT knowledge regarding cryptocurrency and blockchain. A single postponement of a campaign can easily result in a total failure of such business.
Because of these difficulties, it becomes more important for crypto wallet firms to invest in digital marketing, since it's the way to gain trust from users, to let them believe in your services' legitimacy and solidness.
Nowadays, there are four major types of crypto wallet services, that are:
Trading the coins you have earned through mining.
The ultimate goal for cryptocurrency users is to earn profits. And for some coins (e.g. ethereum-ETH) that are uneasy to mine, there could be demand for buying these coins from other miners who possess them. Trading crypto coins is risky, but if a decision is made at a right time point, it can yield high returns.
Some successful platforms manage their business by focusing on use of hype news, clickbait PRs, coinlist and kraken. And, since Twitter is the only mainstream social media platform allowing cryptocurrency ads, this channel has been heatedly used by many of these platforms.
Cryptocurrency Exchange Service
Many crypto coins allow users to easily switch and exchange between them and other ordinary currencies, without any delay in international banking transactions. The most common mechanism built by many service providers is to enable customers buying these coins with their own countries' currency, and sell them in exchange for another countries' currency. For example, buying DOGEcoin with Chinese yuan, and then selling it for US dollars. In addition, they charge low fees at market rate.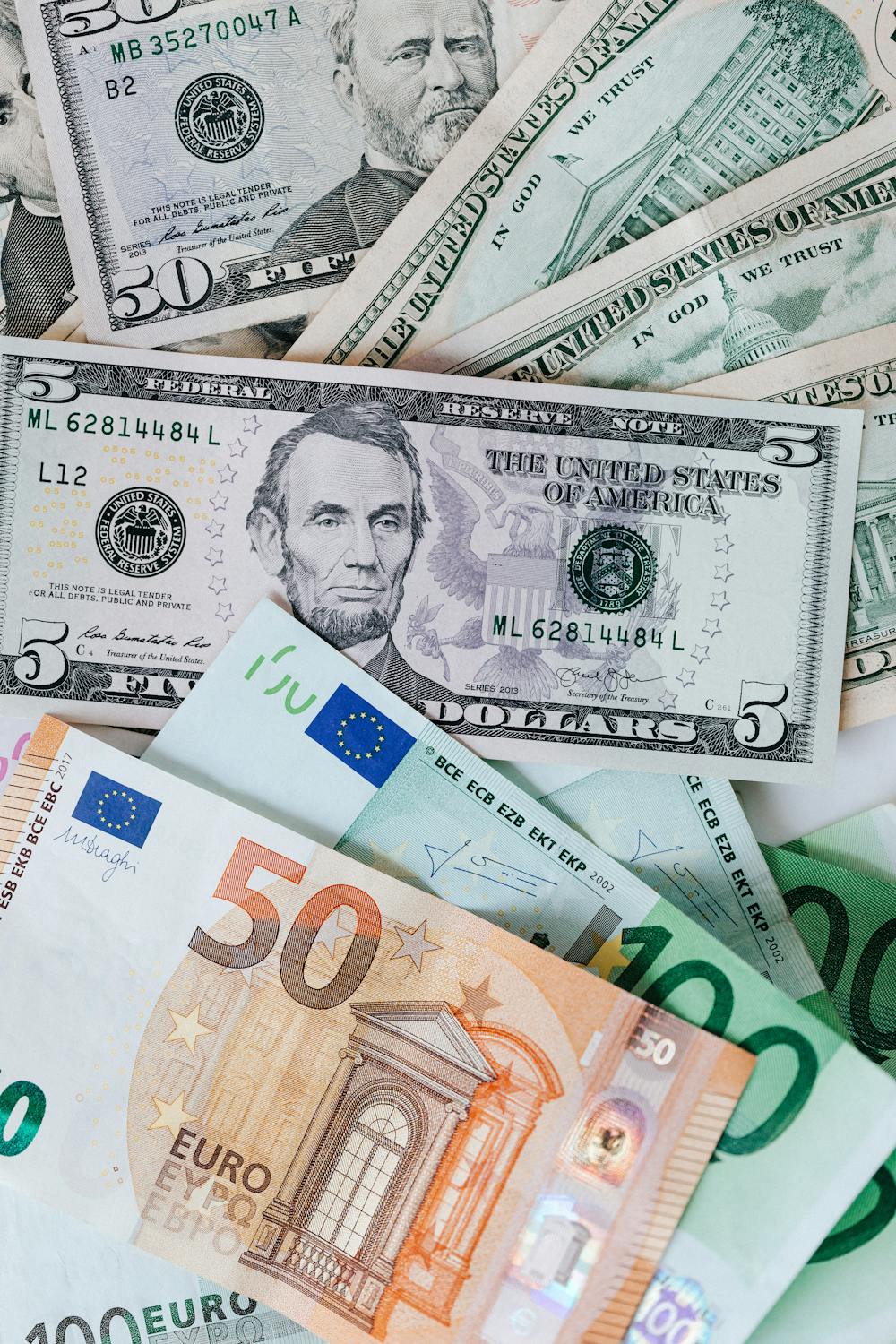 If we take an in-depth look about these platforms' social media accounts (Twitter accounts), we can infer their large investment in content marketing and USP (Unique Selling Position). Also, SEO (search engine optimization) is widely applied by many of them.
Crypto Payment Processing for ECommerce
For such service, users can integrate an exchange or wallet, configure APIs, or the platform's hosted pages, and start receiving crypto payments with crypto coins. Sometimes, there are also some crypto trading bots that automatically convert payments or funds.
Normally, these firms positioned themselves having a more closely relation to regular eCommerce stores. Their marketing strategies involve wide ranges of techniques: SEO, PPC, content marketing, etc.
A cryptocurrency info website.
Cryptocurrency and blockchain technology are complex, and many users have a demand for more education regarding them, to help them gain more comprehension about this emerging fintech's operation.
Normally, an info website, a YouTube channel, a podcast are all considered to be good ways. The industry currently lacks high-quality marketing videos and podcasts, adopting them may become the key to your business success. Email marketing can be considered as a good practice also.
After knowing how the industry's current players performed, we should also figure out whom our target audiences are.
Based on Bountybase (2018)'s study, a typical 'crypto trader' may come from the age group 25 -34, or the second highest age group 35 -45. Most of them are males, but female traders are also rapidly increasing every two months. Their occupation varies, from low-tech to high-tech. And what's more, most of them pursue globalism.
When looking into their identity, the Bounty Base found that millennials and opinion leaders are two major forces supporting the popularization of cryptocurrency. They share common interests in financial services, innovative technology, traveling, blockchain, research, and they're loyal to the conception of decentralization. 
Besides, another study carried out by Cointraffic (2019) discovered that, European Nations tend to have the highest cryptocurrency ownership, with an average rate of 9%. Following are the U.S's 8% and Australia's 7%. What makes people a bit surprised is that Turkey holds the highest ownership rate among its population, that is 18%.
Despite of these, the Cointraffic (2019) also concluded top five interests of cryptocurrency users, that are:
Financial Services / Investment Services: 8.14%
Software / Design Software / Drawing & Animation Software: 3.72%
Financial Services / Banking Services: 3.3%
Employment: 2.76%
Consumer Electronics / Mobile Phones: 2.7%
Based on all these analyses, for a cryptocurrency wallet firm, it will be more convenient and precise to assume its customer as:
"A European male, between the ages of 25 and 34, who is motivated by finance, investment and technology. He is relatively risky, not overly fearful of the volatile nature of cryptocurrency, while being tech-savvy enough to understand the basic mechanics of how crypto-related products and services work."
And then, it's time for us to set up goals for implementing digital marketing campaigns. The goals for a cryptocurrency wallet digital marketing campaign should still be SMART, that is specific, measurable, attainable, relevant and timely. According to this principle, can we draft goals in this way:
Short-term goals:
Within three months, increasing 200 followers on the Twitter page.
Within six months, 100 users registered the service and became members.
Long-term goals:
Within a year, the business social media ads conversion rate (turn a freshman into a customer) reaches at least 50%.
After two years, the business mobile app reached the top 10 in the Apple store. 
When the fifth year comes, our business platform can be recommended by some well-known experts or celebrities in the field of cryptocurrency.
For the KPIs,  the website omenics.com gives us the following advices:
Some specific benchmarks are as follows:
Realized Capitalization: an alternative approach to the market capitalization of any cryptocurrency. Market Cap calculation considers all the coins ever mined even if they are lost or frozen. On the other hand, realized capitalization only considers coins that are currently in circulation.
Market Value to Realized Value (MVRV): As the name suggests, the MVRV ratio is obtained by the division of Market Value to Realized Value.
NVT Ratio: The Network Value describes the total market value of all coin tokens currently in circulation. On the other hand, the transaction value provides an estimate of the on-chain transaction activity drawn from blockchain and block explorers.
The Network Value to Transaction (NVT) Ratio calculates the dollar value of coin's transaction activity that is relative to the network value. Lower the NVT ratio means that the cryptocurrency is cheaper per unit of the on-chain transaction volume. The NVT ratio has a similar behaviour to the P/E ratio and the metrics spikes up when the asset value is actually greater than the market usage.
Mempool Transaction Count: Mempool indicates the number of transactions waiting to be confirmed and added to the coins' blockchain network. This is basically the node's holding area for all the pending transactions.
Hash Rate: The hash rate is defined as the speed at which the miner solves the code to add new blocks to the Bitcoin and other coins' network. Higher the hash rate means higher opportunity for cryptocurrency mining or receiving the block rewards. 
Aggregate Security Spend: Many analysts believe that market cap doesn't give the true value of a cryptocurrency as it doesn't distinguish the lost coins from the circulating supply. Nic Carter proposed a new way to measure the appropriate value of the network.
And of course, traditional KPIs for digital marketing campaign should also be taken into consideration, like:
So, how should we carry out a good digital marketing content strategy for this wallet? It's always been great to look at some best practices for referencing:
Website Development
It's always the foundation, and the core of your digital marketing plan. This website should be clear, with an innovative, high-tech-feel outlook. And it should contain everything your potential clients need to clearly learn about the project.
A good website should have:
Great UX and a mobile responsive design that fits well with the industry's high standards.
Case studies, reviews, and media publication as a proof of trust to avoid being considered as a scam.
High-quality content, without which it will be hard to compete SEO-wise.
Fast load speed.
Once your website is well built, you can increase persuasiveness to clients regarding the advantages of choosing your wallet for their investment partner.
SEO
Because the cryptocurrency industry is still in the early stage of development, hence SEO can be the best tool for a wallet firm to achieve ideal marketing results. 
Since the industry can change rapidly, it's essential to keep closely up with the latest trends in the cryptocurrency field. Hence, it would be great to have both a professional onsite SEO team and a technical SEO team working together.
For a crypto wallet firms' successful SEO practice, it is believed that 50% of efforts are contributed by the backlinks, while another 50%  is about content. If it's possible, enquire a SEO company to help with building up a rich backline profile. With 1000s of affordable and 100s of quite expensive media platforms, your business credibility can be amazingly boosted. And for contents, writing 2000+ word articles with charts, stats, facts, and non-stock pictures can largely increase your SEO result ranking. 
PPC and Banner Advertising
PPC normally includes showing ads, videos, banners, etc., on such worldwide-known platforms as Google Ads, LinkedIn (a perfect tool), Facebook for Business, Twitter Ads, etc. It is effective in driving a large portion of traffic to your crypto startup website and bringing you more conversions.
What needs to pay attention to is, from 2018, many PPC platforms have implemented restrictions on cryptocurrency firms' ads promotion, particularly in ICOs and cryptocurrency exchange. Both Facebook and Google Ads have established strict conditions regarding this issue:
Facebook:
"under the cryptocurrency products and services ads policy, advertisers planning to run ads promoting cryptocurrency, cryptocurrency exchanges, cryptocurrency mining software, and hardware, and cryptocurrency investment advice must first receive confirmation for eligibility."
Google Ads:
"Advertisers who promote complex speculative financial products or cryptocurrency exchanges are allowed to advertise through Google Ads, but they must be certified by Google, and their products, landing pages, and ads must meet all local legal requirements of the country they want to get certified for."
Therefore, PPC for cryptocurrency wallet must consider all the above-mentioned issues and be managed by a professional PPC marketing team.
Reputation Management
The wallet firm must be aware that till today, there are still large numbers of people distrusting any crypto-related companies. This may result in competitors' attempts to undermine your brand's reputation. As a result, reputation management should be in place. The business' effort can be spent on:
Case studies.
PR and being published on popular crypto news platforms.
Being eco-friendly.
Launching periodic podcasts and video streams (people want to see how your people talk).
Valuable educational content on your website.
Testimonials and reviews from celebrities or industrial experts in the community.
Email Marketing
It's another highly effective marketing measure for crypto firms, by sending targeted marketing emails regarding your cryptocurrency business (cryptocurrency news, info on your products and services, special offers, etc.) to specific audiences.
Besides, email marketing assists wallet firms in delivering prolific results depending on the quality of email campaigns. The best quality can be achieved if the business grows larger that can use marketing automation tools for email campaigns and properly track leads.
Social Media Marketing and PR
Social media always formulates an important part of a digital marketing success. It can help the wallet firm build up engaged audience experiences. When the wallet firm builds up its 'account metrics', it should take following steps:
Begin by developing the business pages on major social networking platforms. Encourage individuals to join those pages to remain up to speed on the latest news and updates regarding the business.
Delivering press releases to let the audience know about the firm. There are several online press release portals, including some expert crypto PR companies, where users may post news and updates on new cryptocurrencies' wallets. The business can work with aggregators like PR Newswire.
LinkedIn is always the best place for business communications, but advertising here sometimes can be expensive.
Begin by developing the business pages on major social networking platforms. Encourage individuals to join those pages to remain up to speed on the latest news and updates regarding the business.
Delivering press releases to let the audience know about the firm. There are several online press release portals, including some expert crypto PR companies, where users may post news and updates on new cryptocurrencies' wallets. You can work with aggregators like PR Newswire.
LinkedIn is always the best place for business communications, but advertising here sometimes can be expensive.
On Reddit, users contribute fresh content such as text, photos, and links. The company may register on the website and begin publishing news and updates about the wallet's service in dedicated online communities — subreddits.
And, due to crypto's nature, the most famous crypto communication tool Telegram becomes a surprisingly amazing place for wallet firms promoting their brand.
It's not only because it allows cryptocurrency advertisement, but also because its end-to-end high levels of privacy. Moreover, the software contains some bots who can populate groups, which could then lead to the illusion of a project that is able to attract investors' attention easily. 
Hence, it would be a great idea if a wallet firm can keep up to date and maintain an active presence in the community they created on Telegram, through the ways like attending conferences, taking phone calls, answering questions and making connections. 
Campaign Management, using KPIs and Analytics tools.
Tracking every lead in the sales funnel, by using Google Analytics, Hot Jar, Google Search Console, a good marketing automation system (e.g Hubspot is one of the biggest on the market), AWR Cloud, SemRush, Ahrefs, and call tracking if necessary.
For the KPIs, measuring  traffic, sales, leads, bounce rate, engagement, time spent on your website, the number of subscribers on social media, etc.
Last but not least……
Hiring a professional cryptocurrency marketing agency or a professional marketing agency like IIDM can save your business a lot of time and money. It can help you reduce waste of time in testing various marketing measures, and let you become clear about which strategy can be more effective. 
References:
Digital Marketing Guide for Crypto and Blockchain Companies — From Mining to ICO Marketing, Comrade, July 2021.
Crypto | Top 14 ICO and Cryptocurrency Marketing Strategies 2021, by Ian, pressfarm, June 11, 2021.
How to measure your crypto trading performance – a quick guide. Martina Zammit, Cryptimi
Crypto Audience Revealed: Who Is Your Target User?, CBlog, 2019
Key Performance Metrics for the Bitcoin Blockchain Network By Pierre-Alexandre
Who is Cryptocurrency's Target Audience? – Bountybase, 2018.
By Larry (Jinyi) Liu
Digital Marketing Analyst Intern at the International Institute Of Digital Marketing™. TikTok Marketing Intern at ICONICLI. Master student at Norwegian School of Economics and Business Administration (NHH). Passionate about marketing, business analytics, and finance.