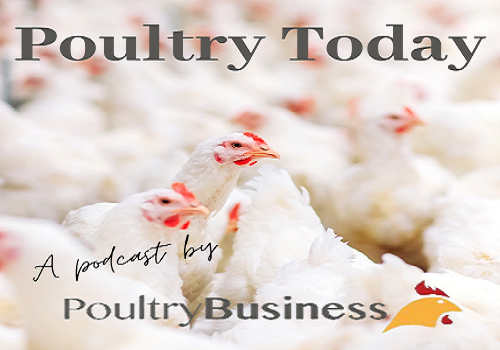 Poultry business refers to the production of meat, eggs, and feathers from domestic or commercially raised birds such as chickens, turkeys, and ducks. However, for this business, we will be focusing on producing chickens. There are two types of chickens produced, one is called layer chickens which are raised for eggs, while broiler chickens are those that are raised for meat.
In the digital world we live in today, developing knowledge, trust and connection with clients is more likely than ever to happen online. Briefly defined, a website that is both user-friendly and technically competent helps to attract more potential customers. Moreover, a poultry business having an online presence is more likely to have a tremendous difference.
Goal setting for Poultry Business
Goals serve as a road map to keep you on track when things become rough, and they guard you from getting sidetracked by trivial stuff. Goals are also beneficial in areas such as planning, motivation, and achieving quick results.
Short-term goals
To produce 200 broiler chickens in 12 weeks
To produce 500 laying chickens in 6 months
Long-term goals
Becoming one of the leading organic poultry producers (2 years)
Efficient production for exportation (4 years)
On- farming processing ( to be achieve in year)
Key Performance Indicators
Key Performance Indicator is essential in order for you to be able to create a marketing strategy for your business, in addition; it helps determine and explain how a company will progress to meet its business and marketing goals.
Measure the performance of your business using the following tools for social media:
Facebook– using Facebook analytic tools such as Agorapulse. This Facebook analytics and reporting tool assists with a variety of activities, including determining content performance, benchmarking your page, and identifying the best performing content. It informs you about measurements that aim to improve and to promote audience interaction
Instagram– using an Instagram insight report which covers Impressions, engagement, reach, and top posts. It also allows you to have access to follower statistics and demographics
Website- google analytics which will assist in determining the top sources of user traffic, assessing the success of the marketing activities and campaigns.
Create and Optimize Web design
A dynamic combination of a healthy website and a strong social media presence would create excellent results, including an effective Internet marketing strategy.
Here's to why you should optimize your website:
Give your audience exactly what they desire
Make your website work even harder
Make the most of existing traffic
Increase the amount of organic visitors to your website
Make your website valuable to the people who will be visiting it
Ways to Optimize your website
Analyze all of your website data- Look for certain trends in the data. Referral sources might reveal a lot about your target market. What's the best way for folks to locate your website? Look for pages that get a lot of traffic and convert a lot of people.
Conduct thorough keyword research- Ubersuggest is a tool that helps you uncover keywords that are relevant to your business and niche. It can be used to locate long-tail keywords that match the user intent of your potential clients.
Produce long and value-rich content– The length of a piece isn't everything. It does, however, convey a signal to Google that you're providing more data. You're more likely to rank higher if a lot of people spend a long time on that page, reading it all the way through.
Optimize for on-page SEO- when you're constructing specific pages, on-page SEO advises you how to optimize your website. This includes things like headlines, subhead lines, URL slugs, and meta tags. In your headline, include your major term as early as possible.
Optimize for off-page SEO- you don't want links from low-authority, small websites. They're not going to assist you. When looking for backlinks, you should instead focus on well-known publications.
Optimize the website for mobile- you don't want to leave those potential conversions out in the cold, especially as more consumers access websites via mobile devices.
Strategize your business
Differentiate your product- what makes your product or service stand out to your target audience is product differentiation. It's how you set yourself apart from your competition, and it boosts brand loyalty, revenue, and growth.
For instance, for this business– chickens are produced in a natural setting and fed natural feed without the use of antibiotics. Therefore, the chicken meat is high in vitamins and nutrients, which are beneficial to the human body.
Market segmentation- targeting the proper market is critical for ensuring that marketing advertisements and messaging reach the intended audience. Divide your customers based on specific characteristics and deliver specific messages for each.
Problem solving- know what kind of a problem you are trying to slove for establishing your business. For instance, for this poultry business, chicken is in demand and specifically organic and there is less production of them. This business is trying to solve health issues and food security, boosting economy
Know your competitors
Research manually– checking from an area around you, for instance for poultry you can go to super markets, restaurants. Evaluating their strengths and weaknesses and evaluating the strengths and weaknesses of their products and services.
Digitally including websites– check their website, look at what the company offers and compare it to your own products and services. Check if it does have a unique position that differentiates itself in a way that matters to the consumer
Social media and improve your SEO- check their social media pages, what strategies are they using and check their SEO ranking
Content Digital Marketing
The inbound model is used in content marketing. Rather than pushing your message onto leads through adverts. To put it another way, consumers should be able to find excellence on their own time. Online content marketing connects you with anyone with an internet connection anywhere in the globe.
Using content to attract your customers
Modify Existing Content– make small YouTube videos, infographics, and social media posts out of your blog content. To reach new audiences, republish your blog pieces on additional platforms like LinkedIn and Medium.
Use the right Automation tools– even the busiest people can sustain an active post schedule on their social media accounts, well thanks to tools like heropost.
Create Your Own Story– create a distinct brand voice that allows your audience to recognize your content no matter where it appears.
Whilst your marketing elements help establish who you are as a brand and what message you want to send, the channels through which you communicate those assets have an impact on who sees it and how well it performs.
Strategy
Create a web page– customers can always find you if you have a website anytime, anywhere. Your website continues to attract and retain new clients even after business hours.
Establish your branding–   What your customers should anticipate from you is reflected in your brand. It's all about you: your voice, your mission, your marketing materials, and so on. 
Google my business- it's a platform that allows business owners to control how their businesses appear online throughout Google and make them stand out. You will need to sign into it.
Start a blog linked to your webpage– use your blogs to encourage people to give you feedback and thoughts
Do proper research about your competitor– learn how you stack up against competition
Ways to improve social media contents
Delivering high-quality and interesting material to viewers is essential for a successful social media strategy.
Gain important insight about your social media outlets' trends– keep track of changes in your content's number of followers, impressions, reach, and engagement.
Overview of the target audience – get to know your audience and provide them with interesting stuff. Know your audience's origins, occupations, hobbies, gender, and more.
Performance of the content – keep track of each post's data to see what increases audience engagement. View impressions, likes, comments, and more about your most popular posts. Learn which types of posts are the most popular and use that information to better your content.
SEO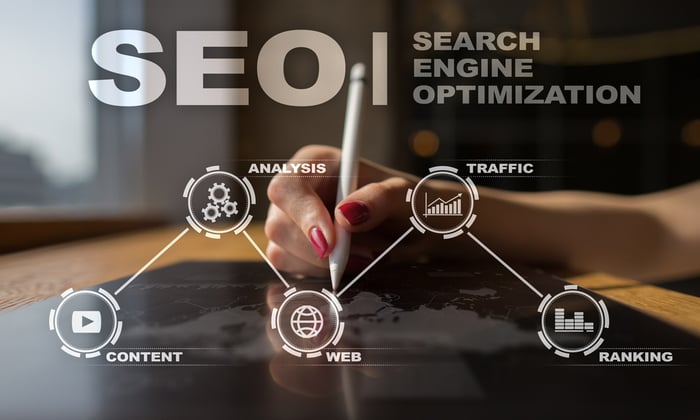 You need high-quality organic content to rank well on search engine results pages. You'll need SEO to figure out which keywords to target in your material. SEO is typically the greatest place to start when it comes to achieving your content marketing objectives.
Ways to improve your SEO
Keywords – for each authoritative content page on your website, identify and target a single keyword phrase.
Content – content, not just the URL, title, or headers, has the most impact on search engine rankings. Several times across the page, repeat your keyword phrase.
Regularly Update Your Content through Blogging– writing additional content on your departmental news blog that is rich in keyword phrases might also help you improve your search engine rankings. Even shorter updates about the specific themes you're targeting can be used as blog posts. When it helps the reader get a better picture or more information about the topic, interlink your related CMS web pages and blog entries.
Have a site that is worthy of being linked to– a content-rich, authoritative, unbiased homepage that helps visitors learn more about what they're interested in is more likely to draw links from other websites, improving your search engine optimization.
Make use of alternative tags– always use alt tags, or alternative text descriptions, to explain your image and video files. They make it possible for search engines to find your page, which is critical.
Conclusion
Your digital marketing objectives should be based on steady improvement in whatever measures you're aiming for. This way, you won't have to rely on luck to attain your goals, instead, you'll be able to build self-sustaining communities that will return time and time again. Moreover, using great social media marketing strategy, SEO, and content marketing are the most important component of digital marketing strategy for poultry business. As a result, it's impossible to avoid utilizing the power of these tools. Overall, executing a digital marketing strategy will take your business to the next level.
Authors
Kholiwe Mildred Nkosi
Digital Marketing Analyst intern at International Institute of Digital Marketing
Digital Marketing Analyst intern at International Institute of Digital Marketing