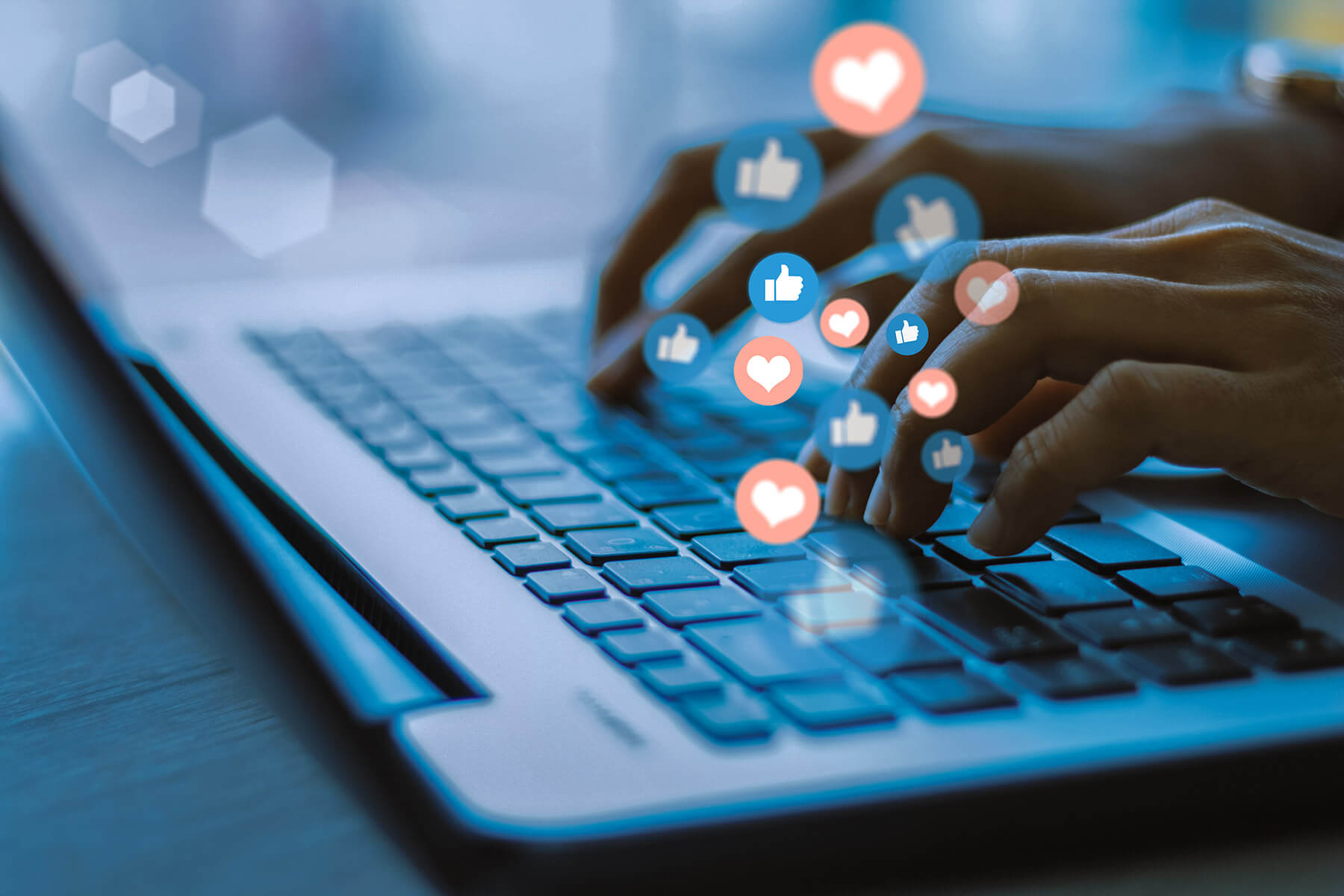 Social media– what's all the hype? Isn't it just for young people who want to post about their fun moments with friends? What does it have to do with marketing? What is social media marketing?
Well, to the second question, yes… kind of. Social media used to basically only be for people wanting to post life updates, but it has since evolved into much more than that. While there still is, and likely always will be, the part of social media that focuses just on sharing exciting events and pictures, social media is also now a powerful tool for businesses to create strong connections with their audiences while simultaneously promoting their products.
Social Media As A Tool
In the up and coming digital age, social media marketing is becoming an increasingly common marketing tool for businesses. Social media is great because companies can easily publicize their products to a huge audience, thus bringing in potential new customers who may have never even heard of the company if it weren't for the post. There are also many different social media platforms to market on– it can be overwhelming. But, in reality, social media marketing is pretty simple, and more importantly: VERY EFFECTIVE. In this blog, we will cover:
What is social media marketing?
How can I implement social media marketing?
Different types of content and social media platforms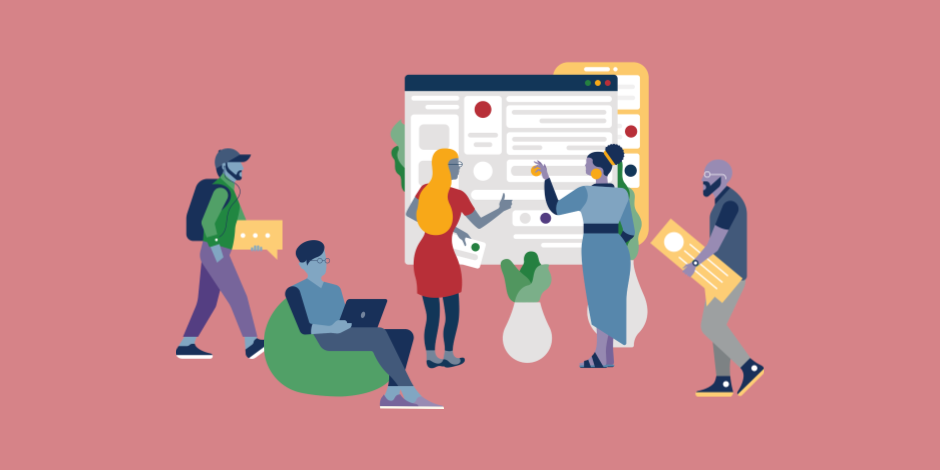 What Is Social Media Marketing?
Before we even begin to learn about social media marketing, let's learn about social media. What actually is it? Well, every social media application has two important characteristics: first, it must be suitable for interactions between users, and second, the contents of social media must be made by the user– so every picture, comment, video, etc, must have been created by the user who posted it.
Okay, so now we know what social media is– let's discuss social media marketing. Basically, social media marketing is brands using social media platforms to connect with their audience, bring in more attention to their company, and promote their products and company as a whole. A great part of social media is that– as it is digital– it can analyze the reach, clicks, likes, and more of every single post which helps companies create the best advertisements possible.
To use social media for marketing purposes, companies must create content to post on their various social media accounts. We will learn more about various types of content later on, but for now just realize that the company must create and post the content, and hopefully they produce strong content which attracts new followers to their brand. This should make sense based on the definition of social media: user interactions, unique content. In the essence of marketing, the users interact with the unique content created for promotion by the company.
How Can I Implement Social Media Marketing?
In order for social media marketing campaigns to be successful, specific steps should be followed. Carefully executing each step of the process will ensure that the company's social media is a successful tool in growth, and not a useless time investment.
Step 1: Strategize
This step answer the questions:
What are my goals with social media marketing?
Who are my target followers?
What social media platform(s) am I going to focus on?*
*Remember, we will learn more about some of the platforms and what type of content is posted on each later on, so you will be better equipped to answer this question after you completely read this blog.
Step 2: Post
This step answers the questions:
Is my post something that I would be proud of if 3 billion people saw it?
Would I be intrigued about my company after seeing my post?
Step 3: Interact (Remember: this is one of the huge aspects of social media. Therefore, it is also important for social media marketing!)
NOTE: Interaction means engaging with all the supportive followers and comments and all of the haters.
This step answers the questions:
Does my response support the reputation of my business? Am I being kind even if the comment was not?
Step 4: Analyze
As previously mentioned, most social media have a tab called "analytics". Accessing the information from there will show the reach of each post, the likes of each post, cumulative new followers, and more. Hopefully, there will be a positive trend of increasing reach, likes, and followers, but if not, that information can be a sign to return to steps 1 and 2 and create a new game plan and check that each post is powerful and interesting.
Step 5: Return To Step 1 If Necessary… If Not, All Done!
That's it! Four simple steps to success. After step 4 consistently is giving positive feedback (i.e. the social media marketing is successful and growing the brand), your company can start on new advertising outreaches with social media. This would be paying so certain, targeted people see your company's post; A.K.A. bringing further attention to your company.
Great– now we know what social media marketing is and how to do it successfully. So, let's talk about some of the individual platforms. Understanding the differences between the many, many social media sites is very important. As you will soon learn, some companies need a YouTube account, while others can be very successful with just a LinkedIn.
1- Instagram
Pros: 1 billion users, content will be shown to those likely interested, easy interaction with other users
Cons: Some people follow accounts without being genuinely interested in them, or some businesses follow people simply in hopes for a follow back
Type of content: Videos and pictures
2- Facebook
Pros: 2 billion users, great analytical tools
Cons: People are mainly only facebook friends with people they know or have heard of
Type of content: Primarily text, but pictures and videos can be included
3- YouTube
Pros: 2.3 billion users, similar to Google at this point meaning a YouTube search can give you great information on the topic you're interested in
Cons: Becoming a popular YouTube account takes time and effort– on Instagram a business can have one great post and gain a myriad of new customers, but on YouTube one hit video might not lead to success
Type of content: Videos
4- LinkedIn
Pros: Professional figures are users and great for creating new business connections
Cons: Adding someone on LinkedIn might not mean anything to them since many users simply try to obtain the most connections possible
Type of content: Primarily text, pictures and videos can be included
Conclusion
So, there you have it. Now do you understand the hype? Social media marketing is quick-to-learn, low cost, and most importantly: effective. I hope now you understand why implementing social media marketing practices into your marketing outreaches will be a strong investment. You know what it is and you know how to do it successfully. What are you waiting for? Get to work!
Biography

:
Hi, I'm Julia Rubin. I'm currently an intern at the International Institute of Digital Marketing. I am a rising sophomore attending the University of Michigan but I grew up in Central New Jersey. When I'm not creating content for IIDM, I'm taking workout classes, playing with my dogs, traveling, or relaxing.
Email: juliarubin123@gmail.com | LinkedIn: Julia Rubin