Salma Ayoub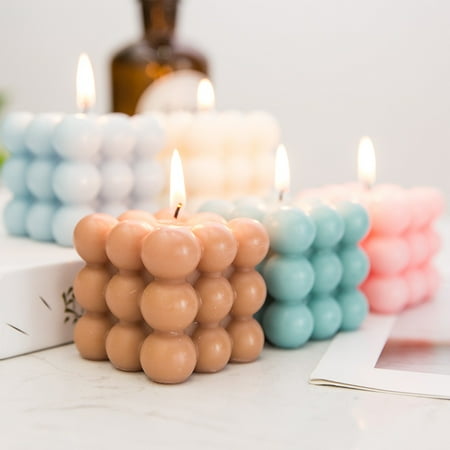 What is a Candle? Candles add warmth, light, and coziness to every space. They are essential for creating a mood and festive setting. It is not only a candle scent but also a feel in the setting and The glow of the candlelight is personal and can bring your favorite spaces in life. Each candle scent is unique to your own feel and memory. Scent is the strongest sense to invoke fond memories.
The Candle Mission
Our main focus is to inspire and illuminate your senses with our creative styling, compelling aromas, and alluring ambiance. Our goal is to be your handcrafted and hand poured candle making business of choice for all of your events, aromatherapy, romantic evenings, and everyday needs.
Buyer Persona for Candle Users
Homeowners of All Ages!
Stores, offices, and hotels businesses
Lives in the Greater Toronto Area
Has an appreciation for candles, good smells, and enjoyable ambiance
Goals
Short Term Goals
First Month: Create a business page on social media: Instagram and Facebook
Within 1-2 months: Create three unique candle scents to sell
Within 2-3 months: Increase business awareness through social media promotions – Boost audience with engagement posts
Within 4-6 months: Sell 300 candles
Long Term Goals
Promote the candle business in multiple events and physical locations: University events, charity events, booth at the mall
Network with three big businesses or influencers to sponsor the product online
Make enough sales to produce more candle scents – Establish five unique scents and seasonal scents for national holidays like Christmas and Thanksgiving holiday!
Reach 1500 followers on Instagram by the end of the year – Start a TikTok page and go viral reaching 10,000 in one of the posts.
Market Research
The growth of Candle businesses and production has immensely grown post-COVID 19. There is opportunity for new startup businesses to prosper in the market if an effective plan and execution is put to place.
The price of a candle varies based on the size of the candle jar and the quality of it. Retail candles can range from $1.99 to $35.
Competitors in the Market include:
The Yankee Candle
Port Moody Refillery
Bath & Body Works
Scentsy
Strategy Plan
Create a Webpage: A website will boost the business name and company, attracting more customers and creating an accessible platform for people to visit and check out your products!
2. Establish your Brand: Creating a social media presence is a form of brand recognition. It is the quickest way people can identify the business and who you are. Create an instagram and a facebook page to start given that they have grown to be a form of commercial platforms and usage. A TikTok page is also super helpful in becoming viral and re-sharing creative videos to attract people.
3. Google Business: The use of GMB gives you insightful information for potential customers on your business. It is an easy and valuable tool to utilize when starting a business. There is a base for interaction with customers as they can leave reviews and messages for your business. Google analytics is also a valuable tool as it will aid you in reaching your goal with the use of data.
4. Start a blog linked to your webpage: Blogging can also help you in the success of your business. By writing informative material as I am currently doing at this moment, people can read about it and perhaps check out the candle website if it is linked to a notable blog post.
5. Stay on top of your competition: It is critical that the business maintains a competitive edge amongst other businesses. Competitive pricing and creativity can boost the success of the candle business. Different candle designs and scents from the traditional scents we buy from the store will make your brand and products unique to you!
References
​​https://www.shopify.ca/blog/candle-business#7
https://ca.news.yahoo.com/global-scented-candles-market-report-120800885.html
https://icycanada.com/4-best-canadian-candle-companies-you-need-to-know/