Do you love creating videos? Or just sharing about your day? Do you wish you could reach a global audience, but just don't know how? Let me share this secret with you: Digital Marketing.
Bread and butter. Coffee and Cream. Batman and Robin. You've definitely heard of these iconinc pairs. But for us, fellow content creators, there's one pair that we must always remember: content and marketing.
91%t of business-to-business (B2B) professionals use content marketing as part of their strategy. Still, that doesn't mean all the content they create is top-notch, compelling, or valuable content.
So, with these strategies, here's how you can become the best content creator in your industry.
BE in the know
Knowing what's going on in your sector is essential for creating amazing content that genuinely resonates with your target audience. And the finest content creators scour the internet for industry news and trends, not just read them. This puts them in a good position to comprehend the background of what has transpired in their sector in the past and how that has shaped the mindset of their target audience in the present.
2. STAY in the know
You lose it if you don't use it. Successful content authors recognize the significance of exercising their writing muscles on a regular basis. This allows individuals to sort through jumbled ideas in their heads and select nuggets that could develop into fully formed ideas later. Successful content creators may not always be inspired to write, but they recognize that their work has the potential to inspire others.
3. Know your audience
As a creative worker, one of the most difficult pills to swallow is that you are at the whim of your audience, and the needs of that audience can sap your creativity.
However, your audience is the one who pays your bills at the end of the day. And if you dig deep enough into your audience, you'll discover hobbies and creative opportunities you wouldn't have discovered otherwise.
Putting oneself in his or her shoes is a bit of an understatement. Thus, understanding their objectives, reporting relationships, education, social activities, and much more, you must eat, sleep, and breathe as your greatest prospects would. That's the only way to make your content relevant to their needs. If you make broad assumptions, you'll end up sounding like everyone else in your field.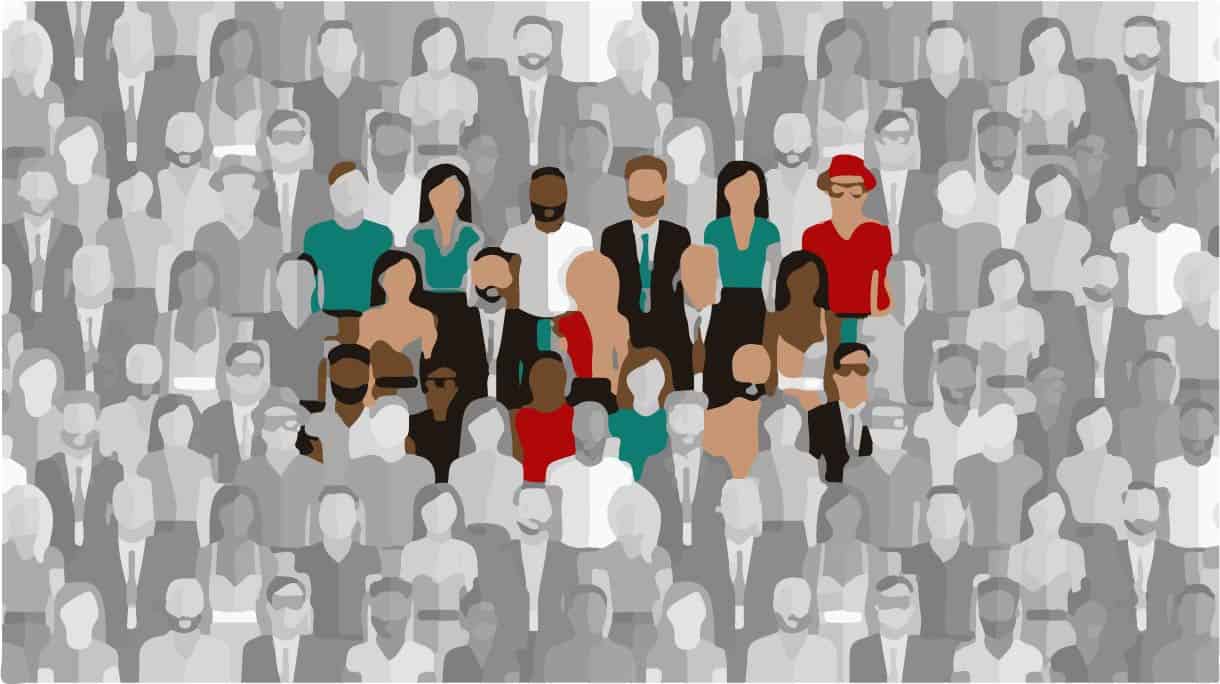 4. Know your voice
You're not the only one who creates material in your field. That implies you're not the only one giving your industry's advice, views, and thought leadership. Moreover, you may do a number of things to set yourself apart from other content makers in your field: expanding into a new content medium, promoting your work across several platforms, and developing experience and trust naturally over time.
Although the company you work for may prohibit you from writing opinionated or too casual material, that doesn't mean you can't express the unique perspective that drew you to this industry in the first place.
You'll become a much more valuable content generator in the long run if you can merge your employer's content rules with your own creativity.
5. Set your KPIs
As we all know, the internet is a big place (obviously). In fact, it's safe to say it's too big for your content to be discovered by your audience all by itself. In 2018, 61% of professionals stated that generating traffic and leads was their top marketing challenge.
Just because you put something on the internet doesn't imply you'll get the attention it deserves. You must first focus on a key performance indicator (KPI) and optimize your content for it in order to get your material discovered. A key performance indicator (KPI) is a metric you've established to assess how well your content is performing in comparison to your goals.
6. Network, Network, Network!
Successful content creators understand that their success is owed not only to their passion, but also to those who have taught, inspired, and challenged them to think in new ways.
Thus, Ttis is one technique for content creators to get to the next level. They've accepted the reality that there's more to learn than they already know, and they're willing to try new things. Additionally, you are compelled to do so by networking. It's a good idea to listen to other people's opinions and examine them alongside your own.
About the Author
Woon Rae is a Digital Marketing Analyst at International Institute of Digital Marketing™.