Marketing is one of the pillars of any business. Technological advancements have placed a massive reliance on the digital world. Digital marketing can now allow businesses and institutions to gain more exposure to their target markets, measure the impact of their reach, adapt their communication to fit their needs and that of their consumers, and it comes at a more affordable price than traditional advertising methods.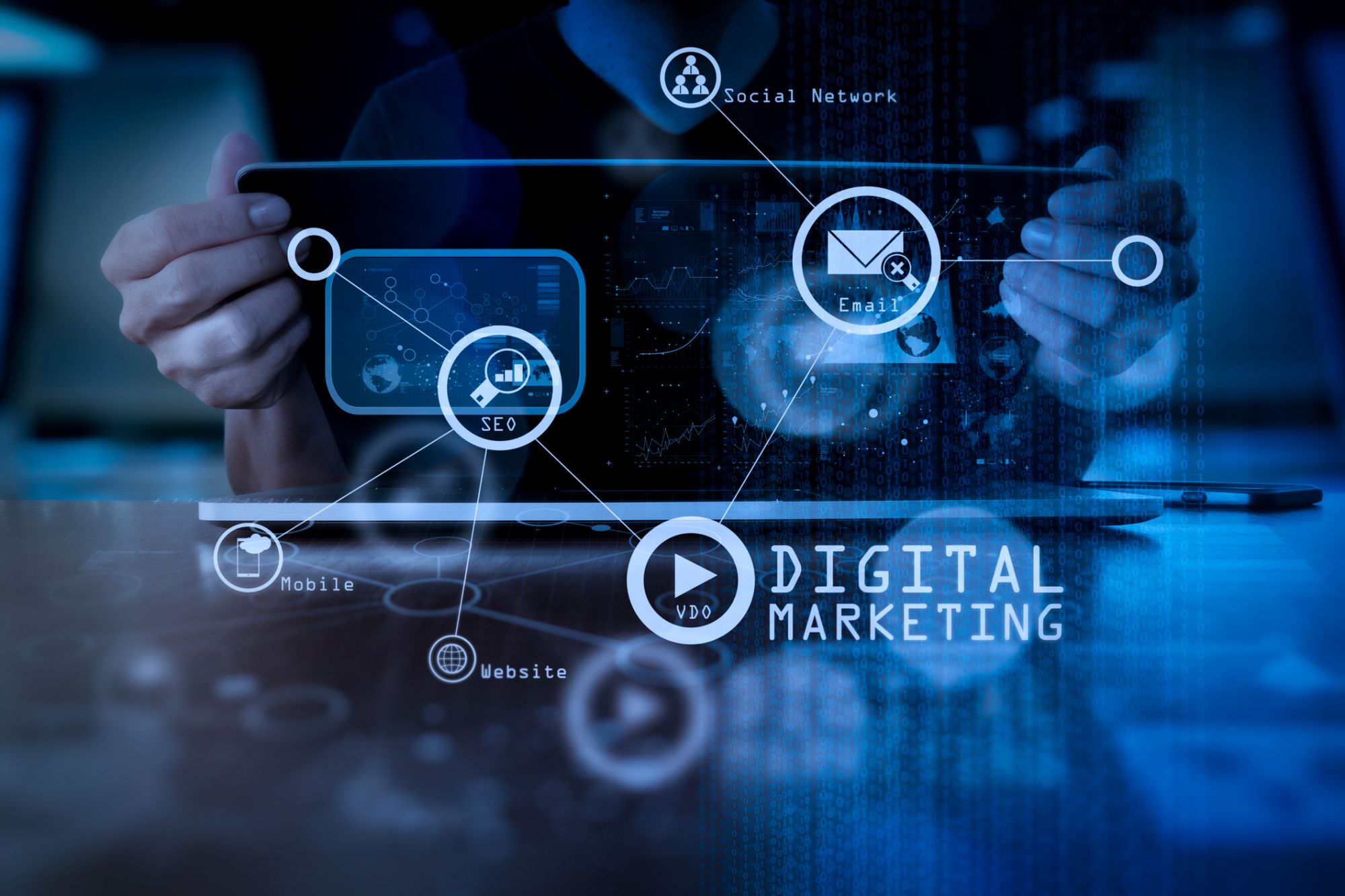 Wider Exposure
Digital marketing has conveniently connected businesses to consumers and vice versa. With online key words and the ability to target their messages to the desired consumers, business owners now have a lot more control on who sees their messages and how. With an online global presence, now almost 58% of the global population has at least one social media portfolio with the majority of users having more than one profile on numerous social media platforms. This allows businesses more exposure to target consumers and several avenues through which they can reach said individuals. With such a great reach, service and product sales are increasing and with it the success of businesses rises.
The major benefit of digital marketing is now businesses don't have to rely on just themselves to get the word across. With famous functions such as the like, comment and share buttons, users can connect each other to businesses by sharing a post or tagging a friend in the comment section. With this, digital marketing has truly redefined the meaning of word of mouth advertising.
Measurability
Digital marketing has now allowed businesses to measure the success of their advertising and sales strategies. By tracking the number of people who have seen a post or how many times a post has been shared, businesses could get a better understanding of their most popular marketing efforts vs less popular methods that they can choose to eliminate for cost cutting and improving profits. Not only that , but now many businesses have given their consumers the option of purchasing products or services through the platform they were first introduced to said product or service. This allows businesses to focus more on avenues of high target market reach in order to maximize their sales and potentially their profits. People now also have the ability to track certain metrics like social media insights which provide them with a measurement of best engagement times for the target markets that could be used to the business's advantage.
Cost-Effectiveness
Social media is the most cost-effective form of advertisement. It has widened the opportunities for medium and smaller businesses to enter and thrive in the market through its affordability. With the option of 'boost posts' across Facebook and Instagram, businesses are able to cater to their consumer's needs and reach a wider scale of clients. As you scroll through social media, you most likely come across many forms of advertisement whether it's from 'booster posts' or 'sponsorship posts' and videos created by influencers that you follow. Subconsciously, people are more inclined to buy the product or service that a business is promoting online as it helps refine their target audience and reach their customer's interests. Given the effectiveness of reaching your specific audience, this excludes people who would not be interested in the business's product or service therefore, saving money and time.
Social media is much cheaper when budgeting for the marketing of a business. They have no barriers to entry which means that a business is flexible with price; if it wanted to pay for a $10 advertisement campaign online, it could. Contrary to traditional marketing, digital marketing is much more cost-effective than the use of billiards, newspaper, or flyers as forms of advertisement. The latter have become rather outdated and less effective as we progress into the digital world.
Key Takeaway
The world of marketing has significantly progressed over the years, with newer, creative ways of the customer base of a business. Digital marketing has become a valuable asset to growing your company, with greater advantage in every aspect of it; from a significant increase in customer engagement, to measurability, and cost-effectiveness, you are able to achieve much more today with the digital world than ever before.